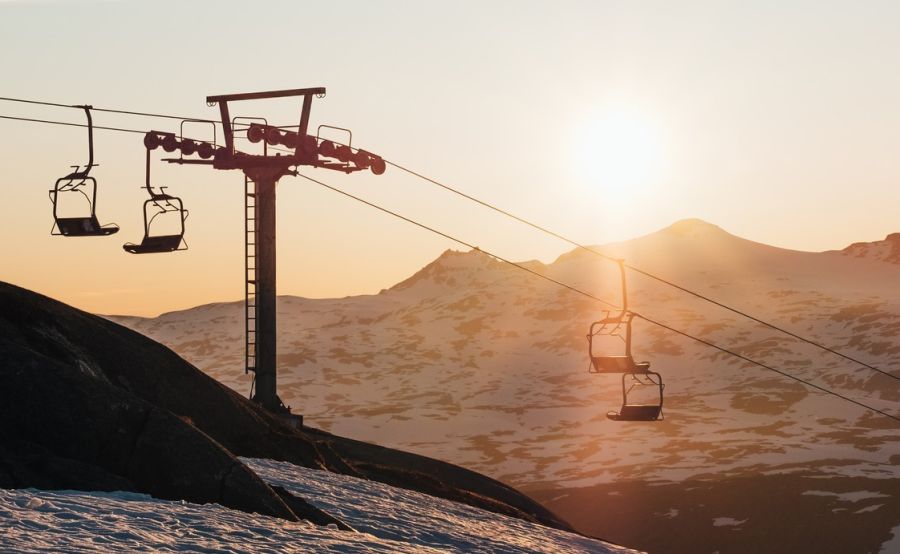 Sweden's Riksgränsen ski area, one of the world's most northerly, has announced it will re-open its ski slopes for skiing over the Midsummer period in late June.
The late June re-opening has been missed several times in recent years due to the pandemic or a lack of adequate snow cover remaining. Currently it reports the snow lying 88cm (three feet) deep up top.
The resort's main ski season ends next weekend, but after three weeks of closure it will reopen from June 22nd to June 25th.
One of the big attractions at the ski area in May and June is the option to ski or board in the small hours of the morning under the midnight sun. This has been possible twice a week for the last three weeks since 24 hour daylight arrived at this northerly latitude, 200km within the Arctic Circle.
"We are delighted to announce that this year Riksgränsen will be open for the legendary Midsummer skiing. Of course, followed by a more traditional Swedish Midsummer celebration with herring and potatoes. The lifts will be running until midnight, join us and celebrate an unforgettable Midsummer!" a resort spokesperson confirmed.