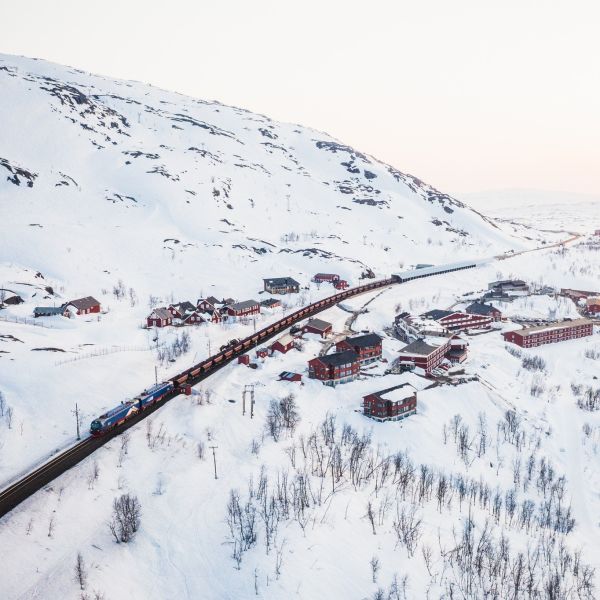 Sweden's famous "spring skiing capital" of Riksgränsen will open for its 2023 season this coming Friday, February 24th.
Riksgränsen
is one of half-a-dozen ski areas in the northern hemisphere that don't open until spring, or thereabouts, in its case partly because it is too dark, up at its northerly latitude 200km within the Arctic circle, until later in the year. It's sister resort of Bjorkliden opened in mid February.
Riksgränsen is thought to be the only ski area that has continued to operate throughout the pandemic lockdowns of the past three years. It stayed open through the first lockdown in spring 2020 arguing that it had its own medical facilities to cope with any covid outbreak.
Although popularly believed to be the world's most northerly ski resort, there are in fact a number of smaller, more northerly centres above it on the map, as well as a small ski lift for locals on the Svalbard Islands.
The ski season at Riksgränsen usually lasts for about three months until well into May and then it famously reopened for sell-out Midsummer ski weekends around June 21st each year, however these have not happened in recent years either due to inadequate snow cover or to minimise pandemic risk.