J2Ski Snow Report - December 1st 2016
Login
To Create or Answer a Topic
Latest images on this Topic...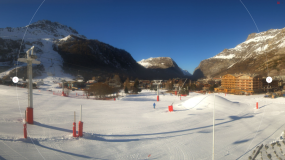 We enter December with a (hopefully short) pause to the snows of the last few weeks, after some substantial falls of snow both sides of The Atlantic.

Clear skies for Les Arcs today, good snow above 1,800metres...
This Week's Snow Headlines
-
Revelstoke
reports more than 4m of snow has fallen before their season has even started.
- Huge, but localized, falls of snow along the Italian/French border.
- Another two feet of snow at Chamonix.
- Heavy snow in Eastern Europe.
- More than 2m of snow in just over a week at Whistler.
- 15,000 people in Val Thorens for opening weekend.
The snow kept falling in the Western Alps into the past week with some big accumulations of a metre/three feet or more (locally) reported in the run up to last weekend.
The outlook is now for more settled weather over the week ahead in most areas.
Elsewhere in Europe many more areas have opened in the Dolomites and there have been some big snowfalls in Scandinavia. In addition the season has started in the Pyrenees and centres re-opened in Scotland a fortnight after the first tentative opening weekend of 16-17 there.
After the warm spell from mid-October to just over a week ago the snowfall has arrived with a vengeance in North America with some huge accumulations in the past week, particularly in the North West of the continent, but spreading right across to the East Coast.
In the Forecast
For the first time in quite a few weeks, we're looking at - generally - settled and clear weather across The Alps for the next week or so. Temperatures look set to be around, or slightly above, their seasonal averages although temperature inversions, with colder air in the valleys and sunshine on the mountains (already reported), will be common.
That's pretty much the outlook for the next week or so, beyond which the forecast models are now hinting at a return to unsettled conditions at or before mid-month but that's too far out to have any confidence as yet.
Find a Ski Buddy or Group
You can now easily share your plans, and find others going to the same ski area. See
Recent Ski Chat
and follow the
Who's Skiing Where, When
link.
Going Skiiing? Please send us a Photo Snow Report!
If you're in the mountains, please show us your snow! Check
Snow Reports from Ski Resorts
for a quick and easy way to send us pictures, straight from your phone.
Early Season Caveats Apply :- Some early-opening resorts are opening only for the weekends at present; so check before travelling! Official snow reports are still sporadic as many resorts are not yet fully-staffed and only a few are reliably reporting snow depths.

And finally, please take care; there is still an elevated Avalanche Risk in places; take local advice, and conservative lines! But enjoy.
Re-publication :- our Snow Report Summary, being the text above this line, is free to re-publish, but must be clearly credited to www.J2ski.com with text including "J2Ski Snow Report" linked to this page - thank you.
The Alps
Austria
Around 20 ski areas are currently open in Austria and that figure is set to double next weekend. There has been some fresh snow here in the past week but it's perhaps too early to be sure of a great start to the season when things really get going in a fortnight's time. That said, it's still looking a lot better than the past few years.
As you would expect, the deepest snow, generally around the metre mark, is on the country's glaciers with the very highest slopes, at Pitztal, boasting the deepest cover at 1.3m. Of the big areas reliant on natural snow and snowmaking there's 50cm on upper runs at Kitzbuhel,
Mayrhofen
and the open sectors of the Skiwelt but cover is marginal at Saalbach which reports a 5-15cm base. However it was one of the areas to report 5-10cm of fresh snow on Monday, so the snow is still falling as we start December.
France
More than 30 French ski areas are now open and a swathe more are set to join them this coming weekend. The country saw some large snowfalls too with 60cm in the
Chamonix
Valley and nearly 90cm at newly opened Val d'isere. Chamonix has the deepest base in the country at 1.5m but quite a lot of other areas including Montgenevre and Serre Chevalier have upper slope bases over the metre mark already. At resort level, cover is more problematic, but then it is only the start of December.
Val Thorens opened last weekend and reported that 15,000 people turned up,
Courchevel
is one of the big resorts opening this weekend. The snow is expected to be much lighter over the coming week with only a few centimetres more forecast.
Italy

Snow making underway in Monterosa, following big snowfall last weekend
There's been up to 50cm of fresh snow in Italy over the past week, the biggest snowfalls in the north west of the country in Cervinia but with 5-10cm of snow falling as far east as the Dolomites. The deepest snow base is also in the west with 1.6m in Cervinia, 1.7m in
Monterosa
and 1.8m at Alagna – one of the deepest bases in the world at present. Not much snow is forecast for Italy in the coming week.
Switzerland
Most of the well known Swiss resorts are now open, a greater percentage than any of the other top ski nations, in fact. There were some big snowfalls here at the end of last week,
Andermatt
got 30cm (a foot) of snow, but like the rest of the Alps there's currently not a lot more in the forecast for the week ahead. Saas Fee has the deepest snow in the country so far at 135cm but conditions are best on piste with limited off piste available anywhere in the country.
Pyrenees
The season is underway in the Pyrenees although the snow cover is rather thin at this stage.
Grandvalira
in Andorra opened its highest slopes at Pas de la Casa at the weekend with a base of around 30cm/a foot including 5cm of fresh snow. A similar amount of snow is forecast for the coming week and of course the snowmaking will be fired up. Baqueira Beret on the Spanish side of the border has also opened with similar conditions. Most other resorts in the Pyrenees aim to open this coming weekend.
Sierra Nevada down in the south of the country has also opened and has some of the best conditions with 20cm of fresh snow last week. It's in much better shape than a year ago.
Scandinavia
Most of Scandinavia's ski areas are now open and in most cases looking very good for the start of December. Snowfall of up to 60cm has been reported in the past week at some resorts in Norway where
Geilo
has the deepest base at 80cm. Snowfall has been more modest in the East of the region in Finland and Sweden but there's been 5-10cm of fresh snow at most areas and bases are in the 40-50cm bracket which is good enough for Scandinavia's mostly gentle and smooth slopes.
Scotland
Cairngorm and the Lecht both managed to open top-to-bottom terrain at the weekend, in The Lecht's case their second weekend of the season after opening a fortnight before. Both areas are closed mid-week and whether they'll re-open next weekend looks a little problematic as temperatures have risen in northern Scotland up towards double figures, but could drop again.
Eastern Europe
There are not known to be any ski areas open in eastern Europe so far but the forecast looks promising for the week ahead with around a foot of snowfall expected in several ski areas. Images from
Bansko
show heavy pre-season snow there.
North America
Canada
It's Western Canada that has seen some really big snowfalls over the past week with resorts in BC, Canada posting accumulations of up to 2 metres (at Whistler). It reports more than 3.2m of snowfall since the start of the season. Whistler has been issuing 'powder alarms' for 20-40cm of snow in 24 hours almost daily for the past week and says it has a 1.9m base – the deepest of the major open ski areas on the North American continent. Revelstoke, which hasn't even opened for the season yet, says it has had more than a metre more.
But it's not just the West, conditions are good 'for this early in the season' – again particularly compared to last season - at resorts like Tremblant in Quebec which opened at the weekend. 30cm more is expected there by Friday.
USA
It's been a cold week across most of the US after around six 'unseasonably warm' weeks in succession through most of October and November. The result is dozens of resorts opening and plenty of those powder alarms issued for 20cm or more of fresh snow in 24 hours. In Colorado, which has had the most challenging start to the season of the major Western US ski states there was welcome snow at resorts like Aspen, Breckenridge and Crested Butte. There's still a way to go though with resorts like Vail still with only 2 of their 30+ lifts operating. Bigger falls of 30-40cm were reported further north in Utah and bigger still further West in California where Squaw Valley for example opened on Tuesday with top-to-bottom skiing after 60cm feel in 48 hours. As In Canada there's been snow in the East too and it's a much better start to the season in states like Maine and Vermont than a year ago. Sugarbush, in the latter, says it already has a 30cm base. More snowfalls of 30-60cm are expected across the country over the coming week.
The Admin Man
I finally opened this ski season and the only difference in conditions with the same time last year is that it's colder so snow can be made. Lot of snow that fell has already been destroyed by the foehn wind and off-piste looks worse than this time last year. Pistes are in very good shape - but only around the snow cannons, and they are quite icy, so sharpen your edges if you are heading up soon. I rarely do it post- or pre-season and was struggling a bit on Saturday, especially the first and last runs of the day, but had a blast yesterday after servicing my skis. Lower and south-facing slopes are green and brown and there are still quite a few mountain bikers. So while resorts were able to open earlier this year and there were a couple of early powder days in mid-November, it doesn't look like we are in for an epic early season as we hoped... But fingers crossed it will stay cold enough. Snow will eventually come...
Not my experience. Just home from tignes. Had epic conditions. Pistes were amazing right up until the last lifts. The snow was still crisp and squeaky. Managed to do lots of off piste and the powder was still good at 3.30 on our last run home. Waist deep at times. I suppose it differs resort to resort. We popped to VD and it was brown, no snow. Olympic cable down and back up. I'd be depressed if i was heading there anytime soon but tignes was another story. Loved it.
www
Where ever you go there you are
Ade73 wrote: Waist deep at times.
Glad you had a great trip - jealous!!
You must be getting better at the traying - powder no longer head deep.....
Ade73 wrote:Not my experience. Just home from tignes. Had epic conditions. Pistes were amazing right up until the last lifts. The snow was still crisp and squeaky. Managed to do lots of off piste and the powder was still good at 3.30 on our last run home. Waist deep at times. I suppose it differs resort to resort. We popped to VD and it was brown, no snow. Olympic cable down and back up. I'd be depressed if i was heading there anytime soon but tignes was another story. Loved it.
??? There's loads of snow in Val d'Isere. Just have a look at the webcams.
slippy slidey snow......me likey!
Hi bedrock. This was VD last Monday at the bottom of the solaise. It hasn't snowed since. The solaise area was open at 6% not the best.
www
Where ever you go there you are
Well, if resort have many slopes that face away from the wind they kept the snow better. Plus they would get loaded with the snow blown by wind. What faced the wind suffered to various extent. Front side of Mont Gele is blown until the grass - it was all covered on November 11, when resort first opened.
Ade73 wrote:

Hi bedrock. This was VD last Monday at the bottom of the solaise. It hasn't snowed since. The solaise area was open at 6% not the best.
Hi Ade. Glad you had a great time. Espace Killy is pretty epic.
Just had a look at the VDI nursery slope cam and they've been very busy making snow! See pic below. A number of pistes are closed (Santons, Arcelle, Piste M) but they often are. Looks like plenty of good skiing higher up.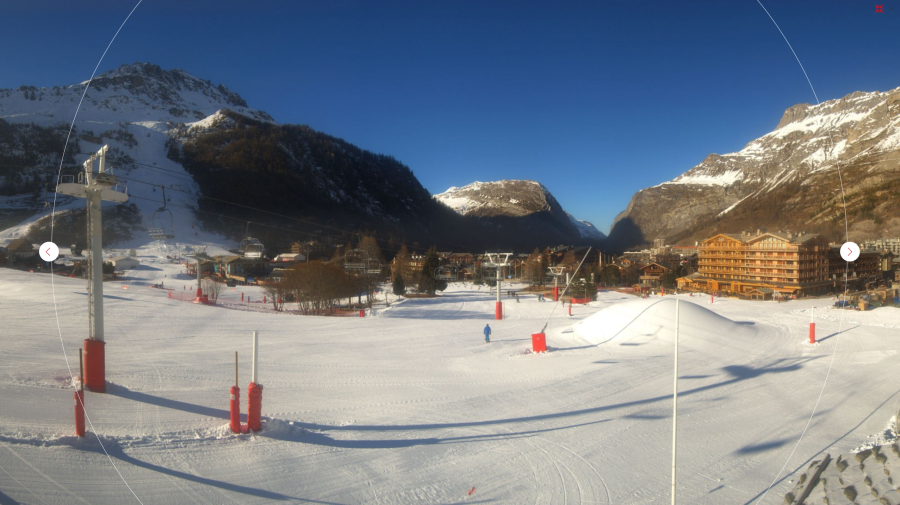 slippy slidey snow......me likey!
Not a Member?
FREE Snow Reports by e-mail.
Save on Ski Hire
Save up to 50%
+5% for 4+ Ski Packs
+10% for 10+ Ski Packs

7th day Free on selected dates

Book Now
Ski Hire Shops in Courchevel 1850, Courchevel Le Praz, Courchevel Moriond and Courchevel Village.

Where is there Snow in France?
November 25, 2017
Significant Fresh Snow is forecast for 18 French Ski Resorts, including Argentière, Châtel, La Clusaz, La Grave, Megève, St Gervais Mont-Blanc, Valloire and Vaujany.
Open ski areas include 7 French Ski Resorts.
Search Hotels
Or Search For...
Courchevel Snow Forecast
Ski Airports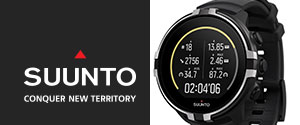 Win a Suunto Spartan Sport Wrist HR Baro! ENTER HERE
Closing Date : 01 December 2017
Please Share
if you like this page
The views and opinions presented in the J2Ski Forums are solely those of their respective authors and do not represent those of J2Ski Ltd. Objectionable Content may be notified by sending a Private Message to Admin.