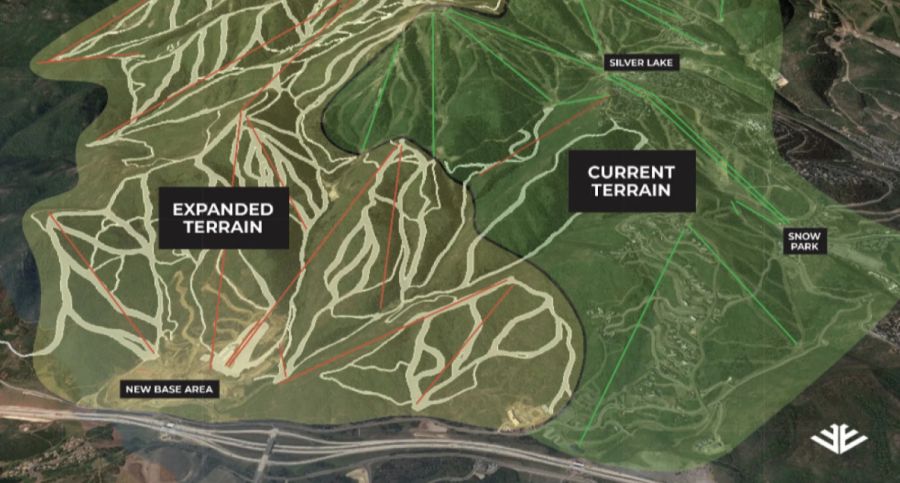 Deer Valley Resort in Utah has announced it will more than double in size over the next few years to become the fifth biggest in the US.

The expansion means that the town of
Park City
will have two of the five largest ski areas in the US with a combined acreage of more than 13,000 acres.
The two ski areas, the other Park City Mountain Resort (PCMR), are owned by multi-resort-owning arch-rivals the Alterra Group (Deer Valley) and
Vail
Resorts (PCMR) with separate passes however.
Utah will have three of the five largest ski areas in the US by acreage, with as yet under developed
Powder Mountain
claiming North America's biggest with 8,464 acres of terrain, slightly more than
Whistler Blackcomb
.
The dramatic expansion appears to be the result of an agreement with the owners of the Mayflower resort project that has been underway adjacent to Deer Valley for some years. It was unveiled as a $1 billion ski resort development in 2019 but in recent years has been facing difficulties. It's unclear if Deer Valley has simply taken over the project or if it is a "partnership". Mayflower had originally hoped to open from the 24/25 season.
Deer Valleys growth will see it expand by 3,700 acres for a total of 5,726 acres, adding 16 chairlifts and 135 ski runs for a combined total of 37 chairlifts and 238 ski runs spread over 10 mountains and 5,726 acres. There'll also be a new resort base. The first new terrain will be added for the 2025/2026 ski season in just over two years' time.
Deer Valley is one of the few ski areas in the world that still bans snowboarding, and says it plans to continue to do so, describing this as a "…unique ski-only experience…"