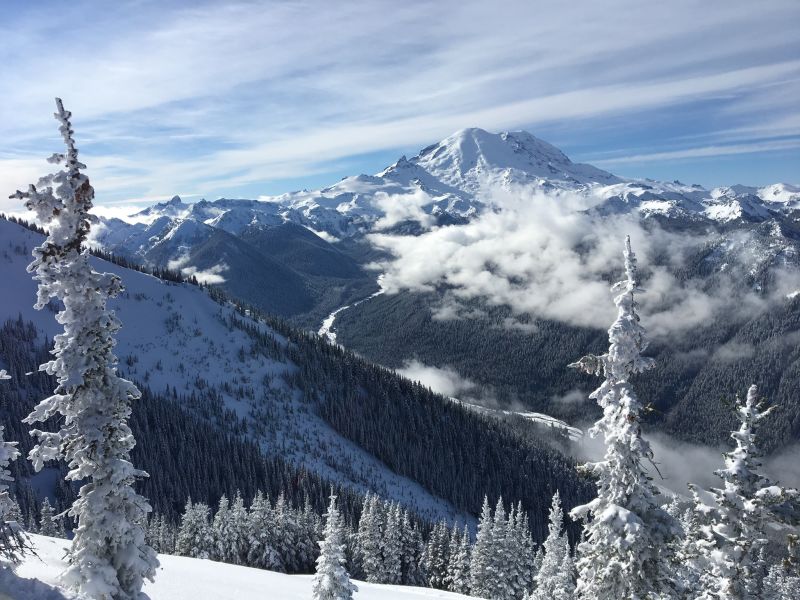 A number of US ski resorts have announced that their 20-21 ski season will continue in to May.
Breckenridge in Colorado has said they'll be staying open this year, conditions permitting, to Monday May 31st, the Memorial Day public holiday in the US. This is in line with a policy to stay open to the start of June each season the resort announced some years ago now. Last year it could have reopened at the end of May after the March/April first lockdown in the USA but owners
Vail
resorts decided not to.
Up in Washington State, Crystal Mountain, another resort where spring skiing in the norm say they will stay open on weekdays until Sunday, April 18th, the previously announced end of the season, but then reopen for three Fridays, Saturdays, and Sundays until May 9th.
"The winter of 20/21 has been a different kind of season for Crystal Mountain. On the one hand we've had early and consistent snowfall, already more than 365" with over six weeks left still. On the other, Crystal and its guests have had to adjust to safely manage our way through the pandemic. From making reservations and mobile food ordering to wearing masks and maintaining physical distancing," said President and COO of Crystal Mountain Resort Frank DeBerry.
"If this year has taught us anything, it has been to see things like flexibility and patience, slowing the pace down, and keeping an open mind as virtues," said DeBerry.