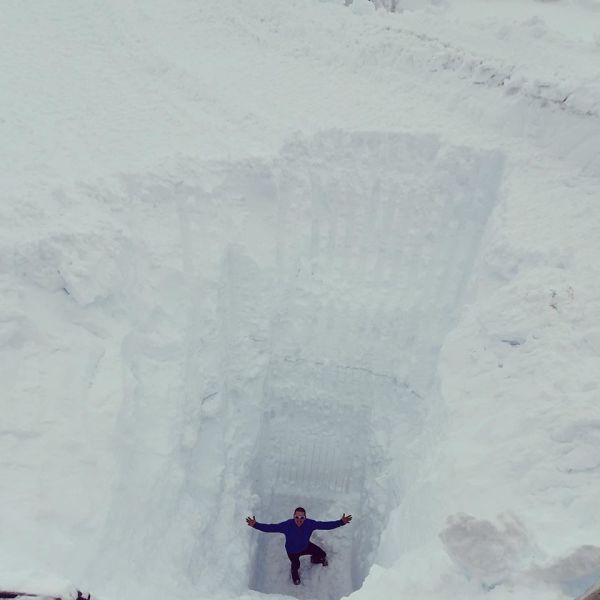 Norway has three summer ski areas which normally open in April and May for seasons of varying lengths, some only a few months, others through to late October.
Of course this year no one knows as yet if or when these ski areas will be able to open but work is continuing to prepare them in case the pandemic restrictions are eased at some point.
One of the three, the Fonna glacier in Western Norway, has been documenting the effort to first dig out the access road to the glacier, then dig out the lifts and runs on the glacier. they've now reached the slopes, dug down, and report the snow is lying more than 11 metres deep.
This is an exceptional snow depth - most years it is at least five metres deep, sometimes six or seven, but rarely eight, let alone 11.
It's also remarkable as Scandinavia has reported a largely warmer (and thus wetter rather than snowier) than average ski season across much of the region.
That said western Norway has seen repeated heavy snowfall almost daily since last Christmas and at the point that all the ski areas in the country closed a fortnight ago, had snow lying up to 5.5 metres deep, just over taking the then deepest in the world this season at that point in Washington state USA.
The region's north, up in the Arctic circle, is also reporting the deepest snowbase for more than 20 years at resorts liker Bjorkliden and Riksgransen which, like other ski areas in Sweden, remain operational at the time of writing.