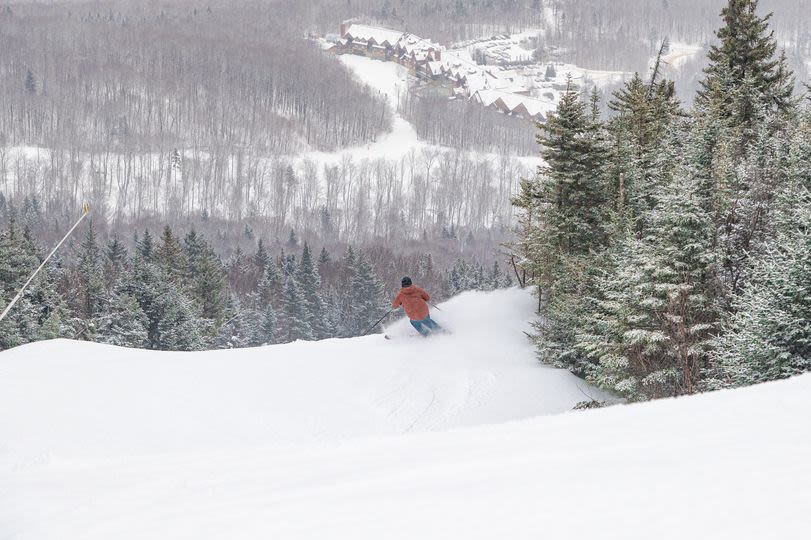 There have been reports for weeks and months now of the difficulties ski areas in North America have been facing this season, most connected to the impact, sometimes indirect, of the ongoing pandemic.
Key issues have included first labour shortages to actually man lifts and facilities like ski rentals and restaurants due in part to a lack of international staff and in part staff that could work either catching covid or having to isolate as a close contact has had it.
Some ski areas have had to close some days due to lack of staff, many others have been unable to operate all the lifts and thus open all the terrain they wanted to. Aspen, who say they have not had to close anything as a result, did say they are 7% down on staffing for the season and that the worse sick day saw 275 staff unable to work.
Then there have been problems with staff seeking better pay and conditions and threatening strike action at some resorts, most notably America's largest,
Park City
. This has been a combination of having to work more in the pandemic and longer-term issues with rising living costs as mountain towns become ever more expensive to live in because of their success and noting that the corporations and their bosses are making big profits and huge salaries and benefits leaving more lowly "colleagues" seeking a bigger cut of the pie.
It was also a poor start to the season for snow cover with little snow right across the US until mid-late December when the West got some, in some cases too much, whilst the East struggled on until the New Year finally brought some respite.
Matters have particularly come to a head at Steven's Pass ski area in Washington State, one of the more recent of
Vail
Resorts' 40 ski area purchases.
Here a petition by a disgruntled Epic Season Pass holder has garnered some 44,000 signatures. It alleges (among multiple negatives) that the area had only opened around a third of its terrain when neighbouring resorts were almost fully open, with the consequence that Epic Pass holders were turned away as the limited slope space was quickly filled. Those that did make it on to the slopes spent most of the day standing in epic lift lines the petition goes on to allege.
The petition begins:
"As Stevens Pass skiers, snowboarders and customers who purchased Vail Resorts "Epic Pass," we are disgusted with the mismanagement of the ski area, the failure to treat employees well, or pay them a livable wage, and the failure to deliver the product we all paid for and bought with hard-earned money during a pandemic."
All these issues have been reported on by local publications close to the ski areas across the continent since November, but now national publications like the New York Times are putting it all together. They report
Killington
in Vermont have about a 30% staff shortage which is impacting their ability to fully open retail and dining businesses, particularly midweek.