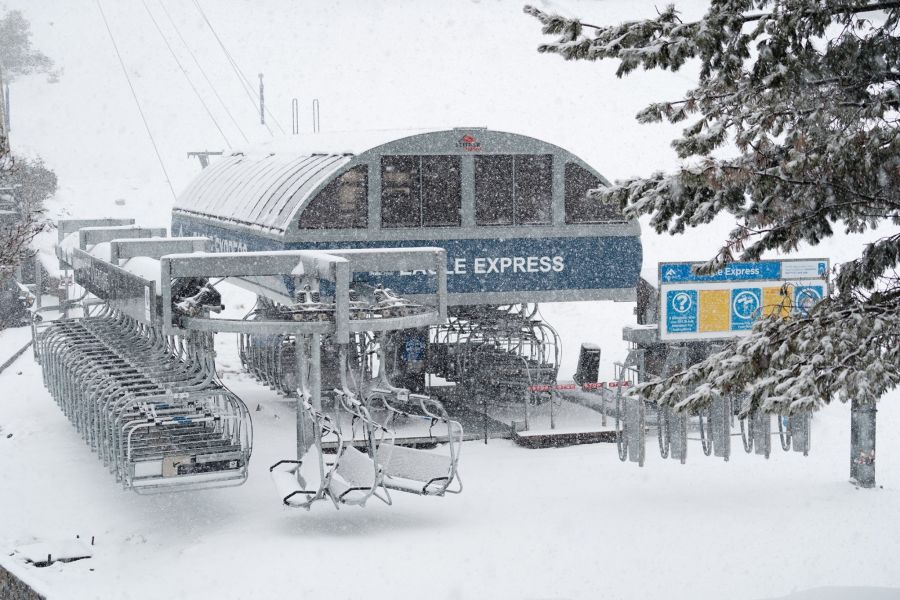 A major snowstorm in Australia is in to its second day and resorts have reported up to 26cm (10 inches) of fresh snow accumulated so far. There are estimates of 50-100cm by the time the storm is due to finish at the weekend.
The snow is very welcome as, after some big dumps un May before the season was due to start and whilst pandemic lockdown was still in place across the country, Australia's snowfalls had been running below average this winter up to now.
However with the state of
Victoria
back in lockdown and limited numbers allowed on the slopes at the areas still open, some skiers are frustrated to see all the snow but not be able to enjoy it and went on social media to express their frustrations.
Currently
Perisher
and neighbouring
Charlotte Pass
as well as
Thredbo
are the only large areas open. With around 70km of trails open Perisher also has the most terrain open anywhere in the world at present.
Falls Creek, pictured above yesterday, has announced it won't re-open its ski lifts and runs in September even if given permission to do so when Victoria reviews its pandemic lockdown. The ski areas for it and Mt
Hotham
, which also won't re-open until 2021, are operated by
Vail
Resorts.
Elsewhere in the southern hemisphere several ski areas have begun opening with strict restrictions and for local people in Chile, joining those in Argentina which have opened since the start of the month. New Zealand's ski areas are open but with pandemic restrictions for the first time after the virus re-emerged in the country. In Southern Africa the season is ending at Afriski in Lesotho the weekend after next, it's usual end-of-August season end, but it looks certain that Tiffindell over the border in South Africa won't now open this winter at all, making South Africa the first country to lose a whole ski season due to the virus.