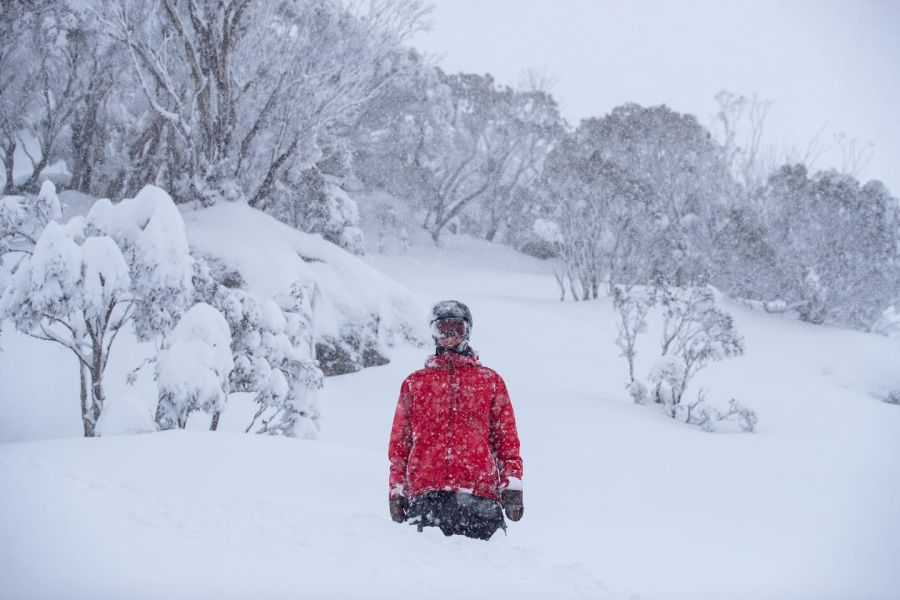 There have been some big snowfalls in Australia over the past 48 hours, dramatically improving conditions at still-open ski areas.
Perisher and
Thredbo
in New South Wales had both reported around 90cm (three feet) of snowfall from the current storm, enabling them to open much more terrain.
There had been a similar snowfall two months ago in early May, but that was more than six-weeks before the season was finally able to begin in late June as pandemic restrictions were eased, and most of that first dump was long gone by then.
Prior to the current snowstorms, due to little fresh snowfall in the interim, open Aussie resorts could only offer a run or two to skiers, but now they're able to open terrain up fast.
The ongoing coronavirus pandemic is causing additional complications.
Vail
Resorts have shut down the lifts at the two ski areas it operates in the state of
Victoria
,
Falls Creek
and Mt
Hotham
, only days after they finally opened for the season, due to a surge in the pandemic in the state (although not in the areas where the ski areas area).
However the state's other two main ski areas, Mt Buller and Mt Baw Baw, have decided to stay open, and resort businesses in Falls Creek and Hotham say they're staying open too with cross-country and backcountry skiing possible – it's just the lifts that are not running.
The forecast continues to look promising for more snowfall through the rest of July.