J2Ski Snow Report May 25th 2023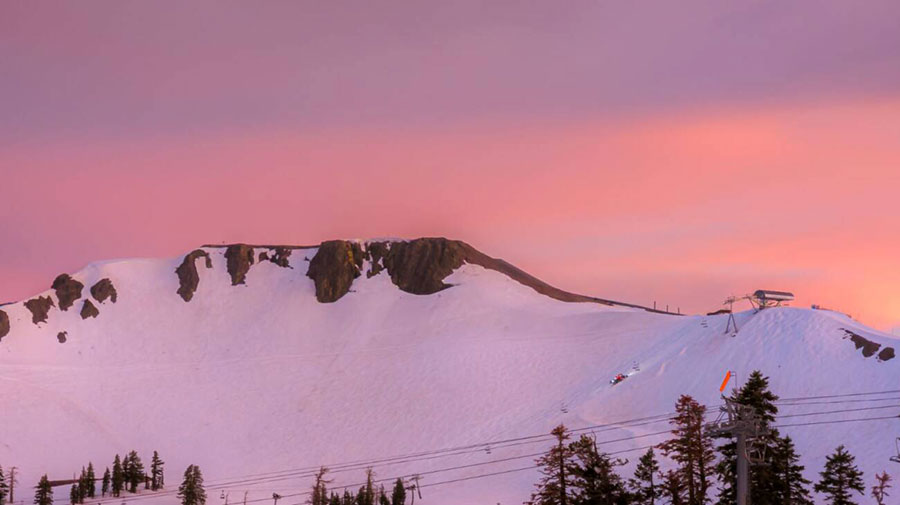 The sun finally sets (this coming weekend) on a great season for Palisades, California...
More early snow in the southern hemisphere.
The Snow Headlines - 25th May
- More pre-season snowfall in Australia and New Zealand.
- A third Californian ski area to open this weekend.
- One ski area open in each of Austria, France, Italy and Switzerland from Monday.
- At least six US ski resorts to open during June.
- Stryn Glacier delays 2023 opening due to forecast snowfall on access road.
- Last two areas open in Colorado announce closing dates.
- Canada's 2022-23 season ends as the last three centres close.
See the snow forecast for the week ahead...
Re-publication :- our Snow Report Summary, being the text above this line, is free to re-publish, but must be clearly credited to www.J2ski.com with text including "J2Ski Snow Report" linked to this page - thank you.
World Overview
The past week has seen more snowfall and cold temperatures for the Andes, Australia, New Zealand and even southern Africa, as the 2023 season draws closer – now just over a fortnight away assuming there are no more early openings.
In the northern hemisphere, more ski areas have ended their seasons in Europe and North America, including the last areas that had remained open in Canada and in Eastern Europe, leaving just the centres in the Alps, Scandinavia and US that are still going.
There are also more resorts opening for (northern hemisphere) summer glacier skiing, or (in the case of the US) just re-opening as there's still so much snow on the ground.
In Asia Japan's Gassan Glacier summer ski area remains open.
Europe
Alps
After months of cold and snowfall on higher slopes in the Alps, there have been a few more clear, blue sky days to enjoy the snow this week.
From next week, only the
Hintertux
Glacier will be open in Austria - it's currently posting the deepest snow (over 3m/10 feet) and most terrain open (25km of slopes) in the Alps.
The
Kaunertal
and
Stubai
glaciers ended their seasons last weekend but two other Austrian glaciers, the
Kitzsteinhorn
and Mölltal, will be open until this Sunday, May 28th.
Elsewhere in Europe, France's Les 2 Alpes glacier is reported to have a small amount of terrain open and Switzerland's
Zermatt
continues to offer snow sports on Europe's highest lift-accessed slopes.
There's nowhere open in Italy still but that is due to change from this weekend with Passo Stelvio summer ski area scheduled to open for its (hopefully) five-month-long 2023 season. Much depends though on whether the pass road is cleared in time. Cervinia is due to join Stelvio as a second Italian option from late June.
Scandinavia
It's been staying close to freezing at Scandinavia's four open ski areas and one of these, Stryn, which had already opened for cat skiing at the start of the month but planned to open its lift on Thursday 25th, is now going to delay to Friday, as there's snow forecast and temperatures down to -2C, making driving potentially hazardous, they say.
The Fonna and Galhopiggen ski areas are also open in Norway and Sweden's Riksgransen is coming up on its final weekend of its 2023 season BUT has announced it will re-open for midnight-sun summer skiing over midsummer in late June for the first time in several years.
North America
Temperatures are finally rising on high slopes in Western North America but the snow is lying so thick that a dozen ski areas will be opening slopes for the last weekend of May coming up, a long one in the US thanks to the Memorial Day holiday.
Many are now just opening weekends and have earlier hours, typically 8 am to 2 pm, than mid-winter, and of course, for this time of the year, only limited terrain is still open. There's been plenty of sunshine this past week but occasional showers too and overnight lows still getting down close to freezing.
California will have the most choice with
Dodge Ridge
mountain resort unexpectedly re-opening this weekend, joining The Palisades and
Mammoth Mountain
, both still reporting the continent's deepest snow at 16-18 feet up top. It will run a double chair from the base and reports it has now passed the 750" season snowfall total mark.
Breckenridge closed last weekend in Colorado but
Arapahoe Basin
and
Winter Park
are still open. However closing dates have been announced, with Winter Park naming next Monday May 29th as their last day of the season, Arapahoe Basin continuing to the following Sunday, June 4th.
Further north in Utah, it's the last weekend of the season at
Snowbird
and Brighton after
Solitude
ended its record-long season last weekend. Both plan to close after Memorial Day but Snowbird will then re-open in mid-June.
Skiing also continues in Oregon, with
Mount Bachelor
approaching (probably) its final weekend of 22-23 but
Timberline
continuing into June and hopefully all summer. Talking of summer, America's sole summer-only ski area, Beartooth Basin, is scheduled to open for its 2023 season this weekend.
Finally, on the East Coast,
Killington
in Vermont remains open with snow remaining on its Superstar bumps run.
By contrast, Canada's ski season ended on Monday when the last three still-open areas, Mont Saint Sauveur in Quebec, Sunshine near
Banff
in Alberta and
Whistler Blackcomb
span their lifts for the last time for the season.
However, Whistler will open its Horstman glacier on Blackcomb Mountain for snowsports in June and July – but only to those signed up for private camps.
Southern Hemisphere
There have been more promising pre-season snowfalls coupled with low temperatures for base-building snowmaking at ski areas in both Australia and New Zealand as the 2023 season start date gets ever closer.
Assuming no one opens early, that's just over a fortnight away with most Aussie areas and resorts like Mt Hutt in New Zealand planning to open around June 10th.
Most ski areas in the Andes, South America, won't open until about a fortnight later than that, assuming snow conditions are good. There it has been a little drier and warmer this past week in some areas, but Argentina's southerly Las Lenas was among the centres posting a decent pre-season dump earlier this week.
There was cold weather and snowfall in southern Africa at the end of last week but currently, sadly, Afriski in Lesotho says it won't be running its snowmaking and lifts this season for technical reasons and there are currently no signs that Tiffindell in South Africa, which last operated in winter 2019, plans to reopen for 2023.