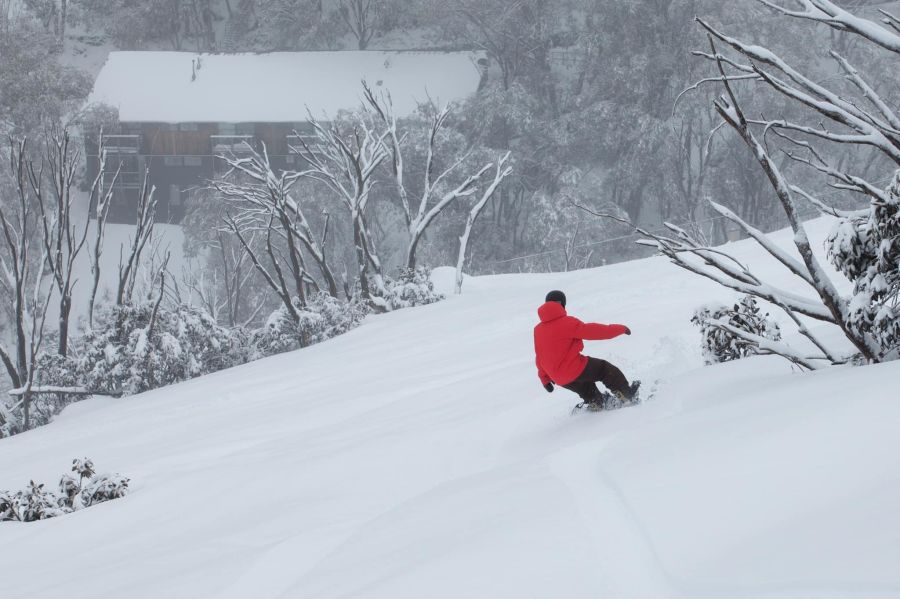 The impact of a violent storm which brought gales and flooding to Australian ski slopes on Thursday and Friday appears to have been short-lived as temperatures dropped and heavy snowfall followed in its wake.
Perisher
reported 15cm (6") of fresh snowfall overnight on Friday/Saturday, Falls Creeks (Pictured above on Saturday 6th August) 17cm (7"), while Mt
Hotham
reported 28cm (11"). Snow is expected to keep falling through Sunday and a return to the sunny conditions that have dominated the first half of the season from next week.
Thursday and Friday saw a huge storm move in from the west bringing very heavy rain and violent gales. Some ski areas closed completely for a day or so, others closed exposed lifts and terrain.
Thredbo was one of those opting to close everything on Thursday issuing a statement, "The safety of our team and guests is paramount. Given the extreme weather forecast …we have made the decision to not operate any lifts today."
The Perisher Valley recorded a huge 83.4mm of rainfall and there was some localised flooding, but it appears the fresh snowfall since has created something of a clean sheet for the weekend.