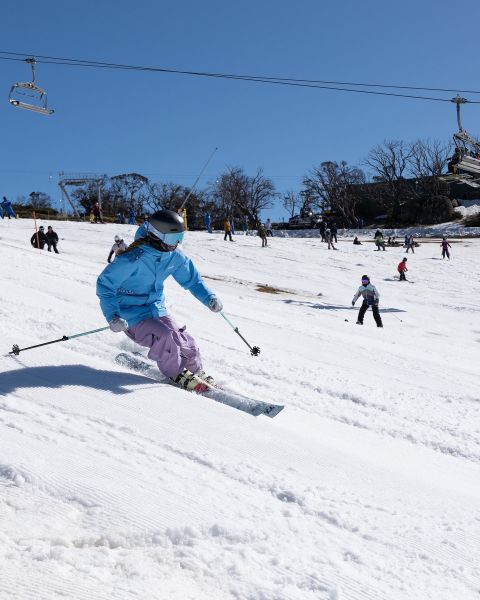 The last ski area still open in Australia has announced it is giving up trying to keep operating and will close its slopes for 2023 after a final day's skiing on Monday, September 25th.
Perisher
, which has the country's largest ski area and until recently had been posting a metre plus of snow depth, has succumbed to the double digit plus temperatures which have led most of the country's other ski areas to close in the past week.
Falls Creek
was the latest to give up on Wednesday, following the sudden closure of
Thredbo
,
Hotham
and Falls Creek last weekend.
"The time has come to say goodbye to the 2023 snow season at Perisher with our last day of operations on Monday 25 September. We're very proud of the work our team has done to keep as much terrain open for as long as possible, however due to the weather forecast for next week, and already low snow cover, the safety of staff and guests will be compromised if we remain open longer. We couldn't be prouder of our entire team this season, particularly the grooming team, who have worked their magic every one of the 103 nights that we've been able to operate," a Perisher statement announcing the closure explains.
Most larger Australian ski areas aim to stay open to the start of October each season and in many recent winters Perisher and others have extended their seasons a week or two into the month.
After a promising start of winter 2023, with Perisher (pictured above on Wednesday) having more terrain open than anywhere else in the world for a time in June and July, it was unseasonably warm for most of the season.