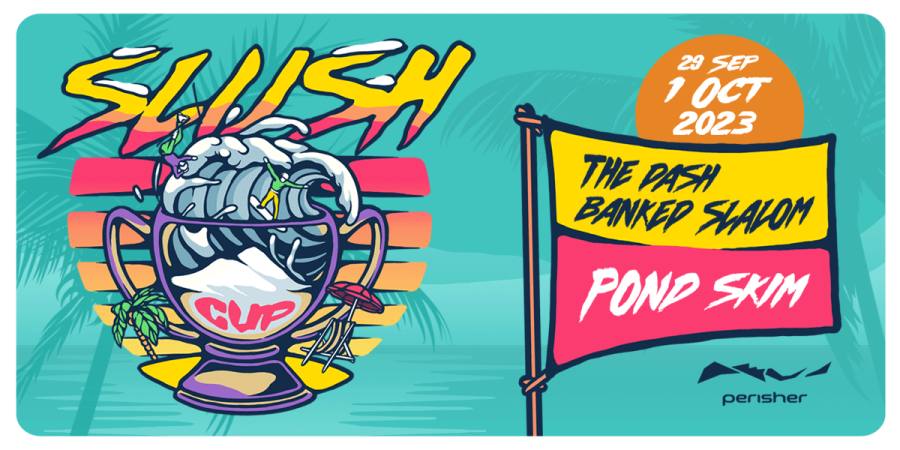 Australia's ski season is just gathering pace but Perisher Valley, the country's largest ski resort, is already planning the end of the season. It has announced plans to stage its first ever 'Slush Cup Event series' running from September 29th to October 1st to round out the 2023 snow season.
Planned as a family-friendly celebration, events will include The Pond Skim, which will see skiers and snowboarders compete for best wipeout, trick and best costume; The Dash, which is inspired from
Perisher
's original Dash for Cash event from the 80s where skiers compete to win prize money. There'll also be a Banked Slalom full of plenty of berms, jumps, and bumps to keep the adrenaline pumping.
"Spring skiing is always a good time – bluebird days, light layers and sunshine – it's a great time to visit Perisher," said Maddi Ventura, Field Marketing Manager at Perisher Ski Resort, "We are really excited to run these events for the first time – it's going to be a lot of fun! Why not combine a spring ski trip with the silliness of our inaugural Slush Cup?!"
In The Dash, to be staged on 29 September, participants will face, "the ultimate test of endurance, strength, and grit" as skiers and snowboarders navigate a long, multi-stage course.
"We're talking lung-busting ascents, challenging traverses, and daring downhills all while trying to negotiate a series of natural obstacles. 'At what cost?' we hear you ask. Well, not only will you be a part of Perisher's first-ever 'The Dash', there's also a whole heap of prizes at stake including good, old-fashioned cash," a resort statement says.
Next day on 30 September the Banked Slalom is being promoted as "not a competition for the faint-hearted."
"You'll have just two shots at being crowned Banked Slalom royalty, with your best-timed run counting towards your score. It wouldn't be a competition without prizes, and there will be plenty as well as goodie and merch giveaways throughout the day."
Then the main event on 1 October, the Pond Skim.
"We're sending the season out with a splash by bringing back a fan favourite: the Perisher Pond Skim. What's more fun than launching yourself down a run into a pool of freezing cold water? You'll want to dust off your best costume and bring your skimming A-game with prizes for best fit', trick and, – always a crowd pleaser – best wipeout."
"Come along and celebrate the end of the season with staff, guests and the local community. There is limited numbers for participants, so please sign up early – this will be big!" added Ventura.