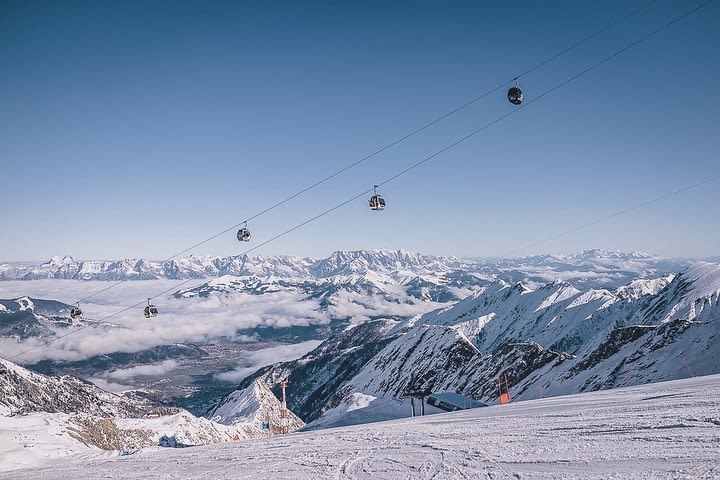 UPDATE: In the two hours since this report was written Austria has announced a full national 20 day lockdown.
BBC report:
https://www.bbc.co.uk/news/world-europe-59343650
This report was written as two provinces initially announced plans to lockdown:
Austria's Salzburgerland region appears to be going into full lockdown in an attempt to stem the rapid rise in COVID 19 infections in the region.
The lockdown is supposed to be for "several weeks", so if it is successful in its aims, would allow ski areas to open for the main season in mid-December.
But the details are being worked out and are due to be confirmed later today.
Last season autumn lockdowns were announced in late October to run to early December but were extended through the winter. Although last season, the vaccination program did not really get started until the end of winter.
A second Austrian province, Upper Austria, is planning a lockdown too. Between them they have 40% of the country's COVID cases. There's pressure on the national government to extend the decision to the whole country.
Austria's coronavirus cases at more than 900 people pre 100,000 as of 18th November are currently far higher than other major alpine ski nations, although unfortunately cases are rising almost everywhere.
After a two-month full lockdown in November and December 2020, Last January ski areas were allowed to open in Austria, but only to local skiers, with hotels and tourism closed.
About a dozen ski areas are already open in the country, including the
Kitzsteinhorn
glacier in Salzburgerland.
Austria had already brought in a rule to only allow vaccinated or recovered skiers on their slopes, not unvaccinated people with a negative test result, then less than a week ago put unvaccinated people in lockdown.
It has one of the lowest vaccination rates in Europe at around 65%, although the Netherlands, with nearly 85% of the population vaccinated, is also in a partial lockdown as cases rose after it removed restrictions like social distancing.
Germany, which is in a similar position to neighbouring Austria, sees its highest ski area, the Zugspitze Glacier, open to start its 21-22 ski season today, the first time in two years after last winter was cancelled. There is talk of a new lockdown here to however.