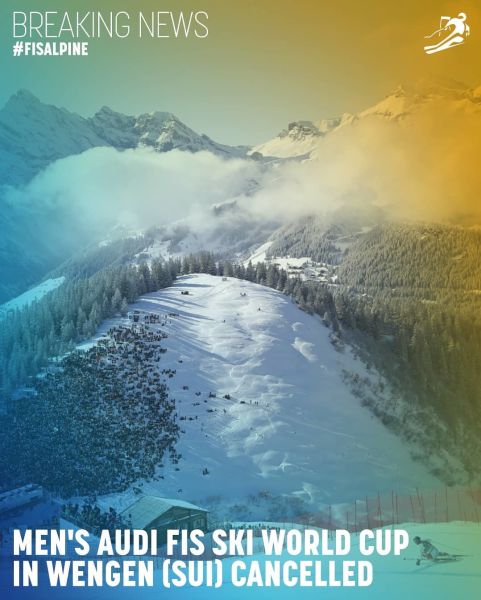 The International Ski Federation (FIS) has just announced that the famous Lauberhorn World Cup races due to take place next weekend have been cancelled, instead most of the races will be staged in Kitzbuhel, which was due to host its own Hahnankamm races the weekend after.
There'll now be two days of slalom racing (the race moved from
Wengen
and the Kitzbuhel race a week earlier than planned), next weekend, followed by two successive days of downhill racing then a Super G from 22nd to 24th January, all at Kitzbuhel.
The FIS say the decision to cancel the race was made by the authorities in Bern, the canton where Wengen is located. Immediately social media commentators pointed to the apparent irony that Wengen can open to recreational skiers but can't allow competitive races, the reverse of the position in Austria at present it seems.
The FIS statement reads:
"Due to the current circumstances with the Covid-19 pandemic the Men's Audi FIS Ski World Cup races in Wengen (SUI) scheduled for 15th-17th January 2021 have been cancelled. The Canton of Bern's Health and Business Administration decided to withdraw the permit for the Lauberhorn races in consultation with the Wengen OC, Swiss-Ski and the people responsible for the Ski World Cup. It was determined by the Bern Authorities, after a detailed evaluation, that it would not be possible to take all precautions so that the athletes and the support teams can be adequately protected in separate zones."