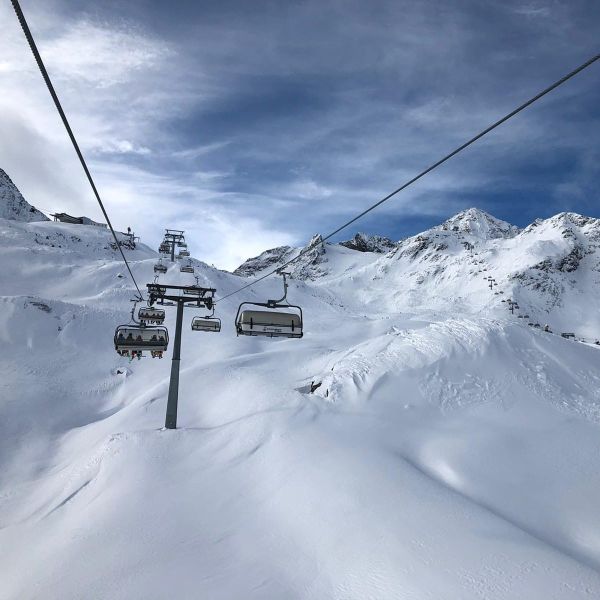 Austria is the latest country to announce its glacier ski areas are to close to the general skiing public as the country starts a four week 'hard' new lockdown from Tuesday.
The announcement by Chancellor Sebastian Kurz led to open glacier ski areas promptly announcing their closure from Tuesday, but saying they'd stay open up to then on Sunday and Monday.
Eight glacier ski areas are currently open in the country, which hosted the first races of the FIS 20-21 World Cup tour in Solden a fortnight ago. Kitzbuhel also opened last weekend using snow farming to open a run.
The new lockdown rules appear to allow for ski areas to stay open for professional racers. The
Arlberg
region is due to host its first FIS World Cup races for more than two decades in mid-November. It's unclear what the status of the competition, which was due to take place without spectators, now is.
France and Italy announced November lockdowns leading to ski area closures earlier this week, although some Italian areas have decided to stay open anyway, arguing that they believe their safety protocols mean that won't be areas where the virus spreads.
The closures mean ski areas are now currently only open to the general public in Switzerland and Scandinavia.
Most leading ski areas in Austria don't open until mid-December anyway and there'll be a hope that the November lockdown will mean this can still happen, although that remains to be seen.
Austrian ski areas that usually open in November including Obergurgl,
Obertauern
and
Ischgl
will need to delay those plans.
Pre-season conditions are currently excellent on high slopes in the Alps after plenty of October snowfall.
The
Stubai
is pictured above earlier this week.