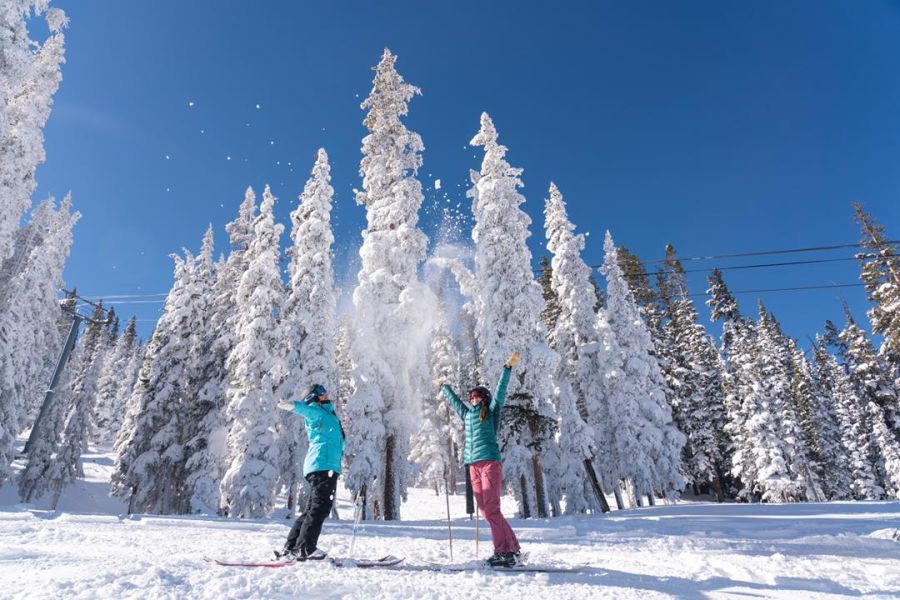 At least three more ski areas (the number is growing by the day) will open early for the 2019-20 season this weekend, taking the total available in the state to at least six.
Monarch is the latest ski area to announce it will open, three weeks earlier than its scheduled date, saying that it has a 50cm (20 inch) settled base. It joins last year's first-in-North America-to-open
Wolf Creek
and Eldora in opening this weekend.
Arapahoe Basin and
Keystone
(pictured top) were the first in North America to open for the season a fortnight ago and Loveland opened last weekend.
The early openings come after parts of the state reported record October snowfalls.
Steamboat
, which won't open until later in November, says it has had around 1.5 metres (five feet) of snow in October, a record by some distance, and even state capital Denver has seen its most October snowfall for nearly two decades.
The latest falls over the past 48 hours have brought another foot (30cm) of snow to the Rocky mountains.
Only Austria's Tirol region has more areas open than Colorado and six areas open will be more than half the total for North America.
By contrast it has been a warm October on the east coast of North America delaying usual October openings there but some centres are hoping to open this weekend after a temporary dip in temperatures allowed snowmaking guns to fire up.