Today British Ski and Snowboard announced that it is
changing its name to GB Snowsport
and will be bringing together every discipline, including parasnowsports, telemark, cross country and ski jumping under one banner.
The new brand and logo are part of the vision created by CEO Vicky Gosling to see Team GB a top 5 snowsport nation by 2030.
The new branding was matched with the stunning announcement that the previously French snowboardcross athlete, Charlotte Bankes, will now represent Great Britain.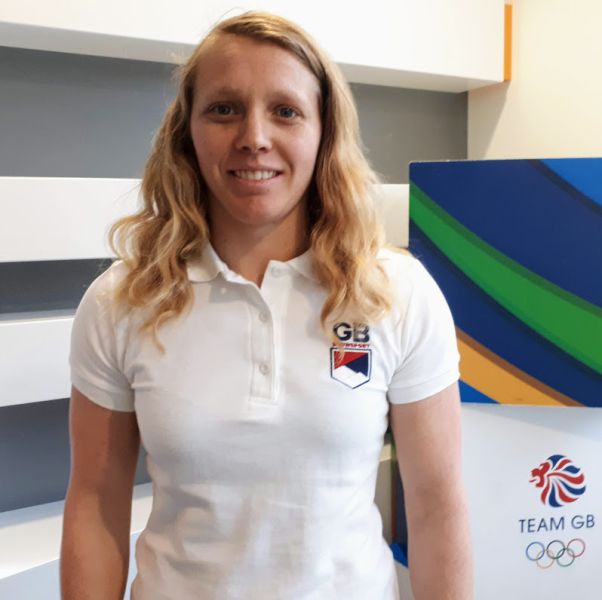 Charlotte was born in the UK, but moved to France with her parents when she was four. We caught up with the 23-year-old for an exclusive interview and asked her what prompted the switch:
After the PyeongChang Olympics, I was starting a new Olympic cycle so it felt like the right time to do it.
I've been looking at Team GB, at what's happening, so I thought if I want to continue, if I need something new, with the team they've got in place and the support I think it's the best move if I wanted to continue over the next four years.

I've now been training with the British skier cross and snowboard cross teams out in Saas Fee since July.
Charlotte had already been to two Olympics, won three World Cup races and had many podiums, so is a very experienced athlete. Did she think it was a shock to the French Federation that she decided to leave?
Yes, I think nobody expected it. The French had a great snowboard cross team: I was in quite good hands, but I needed a fresh start and a new experience. I've been struggling a bit in the last couple of years and questioning 'Do I actually want to continue snowboarding?"
Your coach previously on the French team was Jerome Choupin, but he was recruited by GB Snowsport. Was that a factor in the move?
I'd been working with Jerome for five or six years on the World Cup circuit. He stopped working with the French team last season, so I was going to start from new anyway in the French team or if I moved, so it's the right moment to change.

I don't think it will change much. I get on quite well with all the teams, but snowboardcross is an individual sport. The aim is to beat everyone, whether they are your team-mates or not.

As soon as you're racing you forget about your team mates even if you want everyone to do well. I think the main thing is for everyone to compete at a great level and produce a great race.
Charlotte finished 7th in PyeongChang, and although this was progress from her 17th in
Sochi
, she had hoped to do better:
PyeongChang was a disappointment to me. I was training well, but I crashed in my quarter-final, crashed in the semi-final so it was a big disappointment, but it was all good experience.
CHARLOTTE BANKES
Born: 10 June 1995, Hemel Hempstead ENG
Sport: Snowboard Cross
Career Highlights:
- 3 World Cup Wins (La Molina ESP 2015, Veysonnaz SUI 2017, Bansko BUL 201

- 3 French National Championships (2013, 2015, 201

- 2 Junior World Championships (2014, 2015)
- 2 Olympic Games appearances (2014, 201

- 1 World Championship podium (2nd Snowboard Cross Team 2017)
- 13 Europa Cup victories