Termignon Airport Transfers
Airport / Ski Transfers to Termignon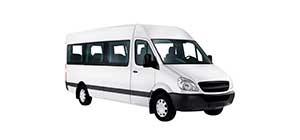 Transfer times from Termignon to various Airports are shown below.
Airport Transfers to Termignon
Transfer Times to Termignon from various Airports
Note:- Transfer times from Termignon are approximate dry road timings and subject to weather and traffic conditions. A hire car on a clear, dry road may be slightly quicker; a transfer bus in a queue on a snowy road may take significantly longer. Allow plenty of time to make sure you catch your flight!
See More from Termignon and Ski Resorts in France
Airport Transfers
to Termignon
from
Airports including Annecy, Turin Cuneo, Chambery, Grenoble and Turin Caselle
Get a Quote
Termignon Car Rental
Transfers to Ski Resorts near Termignon
Airport Transfers to other popular Ski Areas near Termignon.
Airport Transfers to popular Ski Areas in France.
Save on Ski Hire in Termignon
Book Online & Save up to 50% on Ski Hire in Termignon.

7th day Free - selected dates

Book Now & Save €₤$
Termignon Information
Common questions about Termignon.
Where can I stay?
How can I get there?
How can I save money?
Please Share
if you like this page