I got to ski on the Go Girl, Rave, Ullr's Chariot and the Howitzer from
SkiLogik
. I should have detailed reviews up over the weekend I hope. (SkiLogik is a new company founded by David Mazzarella, previously of ScottyBob skis in the U.S.)
Bottom line....very sturdy, beautiful topsheet veneers, "Wood" (with a capital W - black locust sidewalls) All-mountain lineup is a bit stiff in the midbody for most non-raging or heavyweight skiers (Mazz acknowledges this and is in the midst of taking response from testers and planning adjustments to the production runs in the future...this IS the first year out and some tweaking is inevitable with a hardwood core ski with hardwood sidewalls...), Nicks and scratches just get sanded away and touched up with some linseed oil perhaps...(these pairs had been in rental-demo mode since December, so they had some wear and tear so I could see how they "age" with some usage). Conventional-camber line is very strong, holds well and can take pretty much anything...perhaps a bit of a coarse feel since they are a bit stiff, but a pretty good design (nothing unusual, except the serious wood core and sidewalls...these things should last bunch of seasons without getting wishy-washy I bet.
The real gem was the Howitzer (137-110-131 22m radius @ 186cm)...the slightly rockered model. While a little beefy at 3,900 grams, it handles very easy, skis shorter than it's length, is really fun in the pow and crud and carves a great GS turn on the groomers on the way back to the lift. Sturdy and definitely handsome once you see it in person. Great warm, wood look. I was impressed with the Howitzer, and based on comments by others who have tried it, it's becoming a favorite with the locals in St. Gervais. Details to come later...
In the meantime...some pics...not all models have the same topsheets as shown on the website, so you can't really tell the models by the graphics.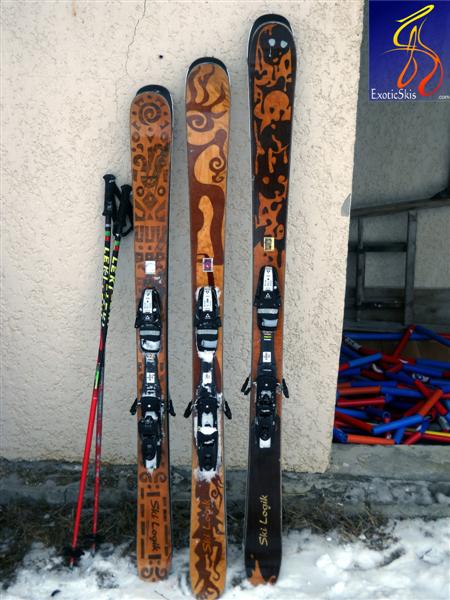 Go Girl 165cm, Rave 175cm, Rave 185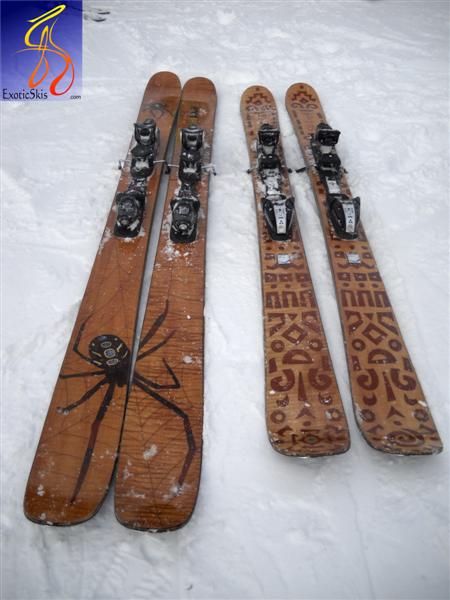 Howitzer (left) and Ullr's Chariot (right)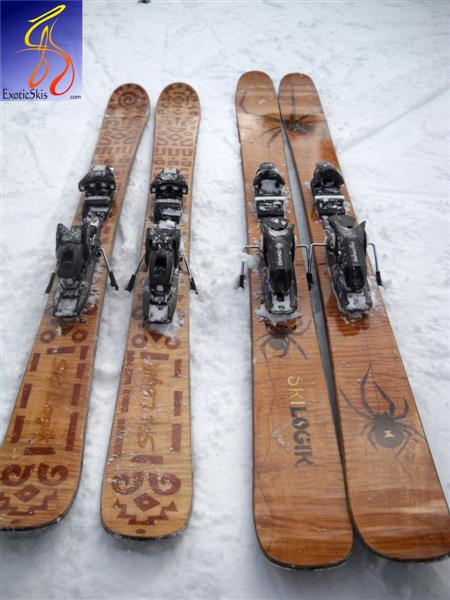 Ullr's Chariot (left) and Howitzer (right)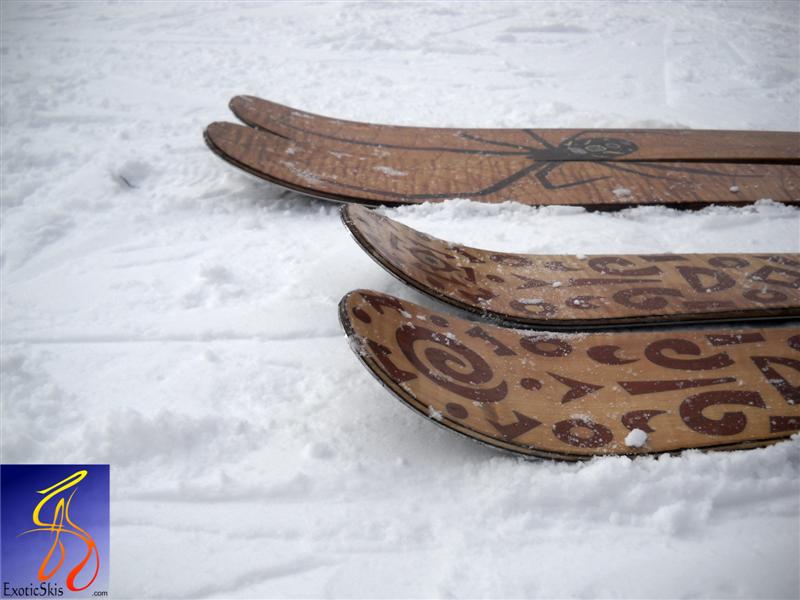 Ullr's Chariot (foreground) and Howitzer (background) Tips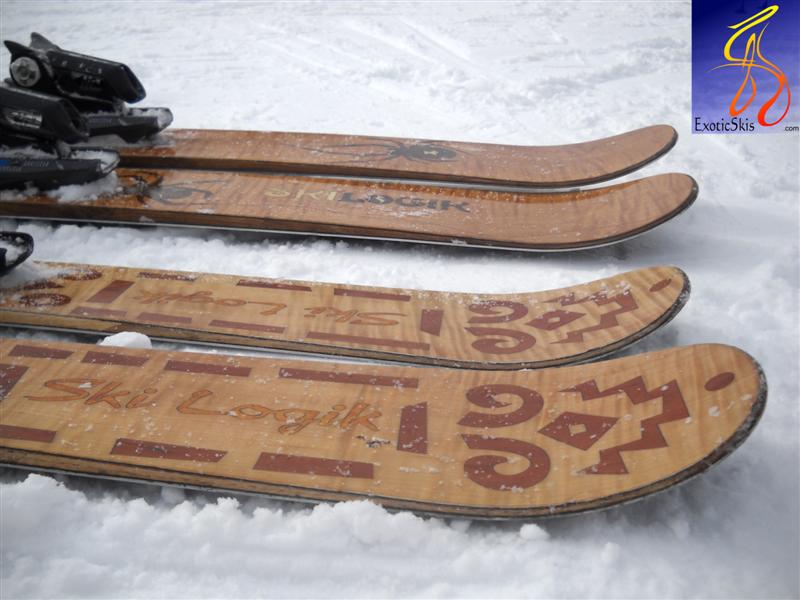 Ullr's Chariot (foreground) and Howitzer (background) Tails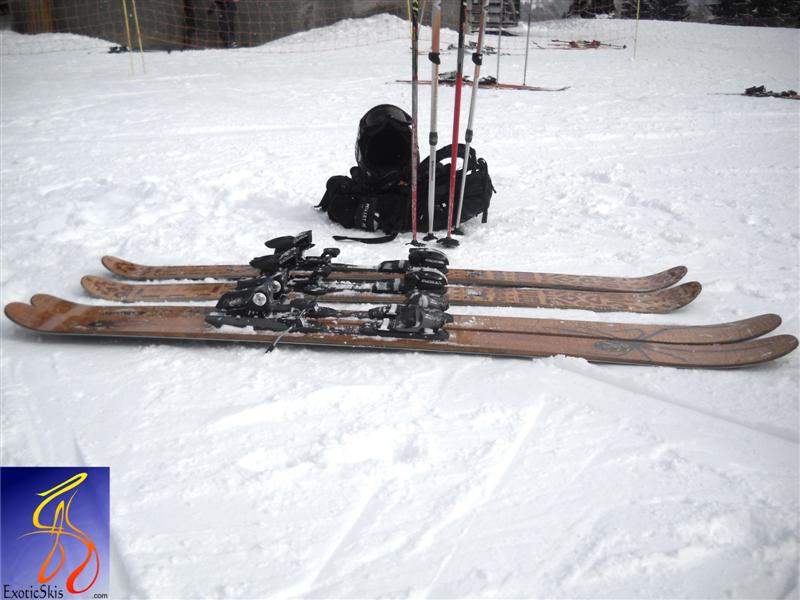 Howitzer (foreground) and Ullr's Chariot (background)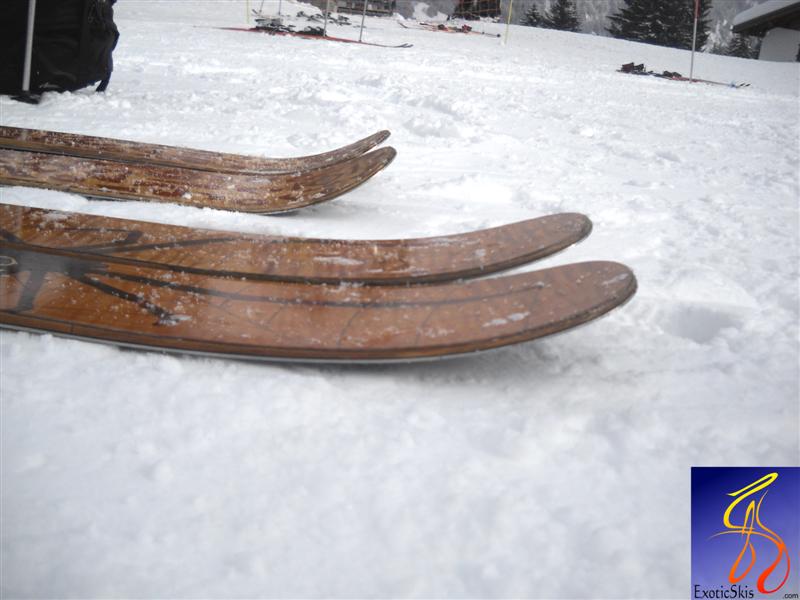 Howitzer (foreground) and Ullr's Chariot (background) Tips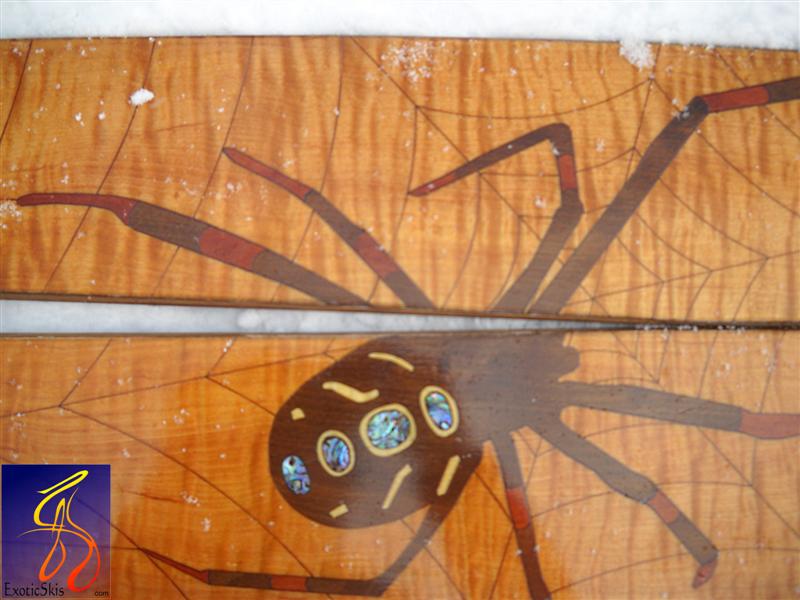 Howitzer Spider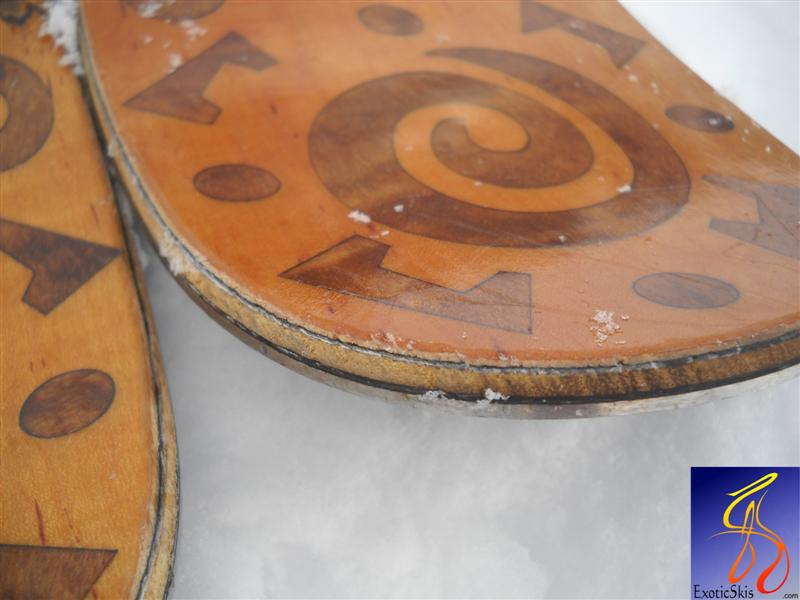 SkiLogik Tips after rental/demo usage for two months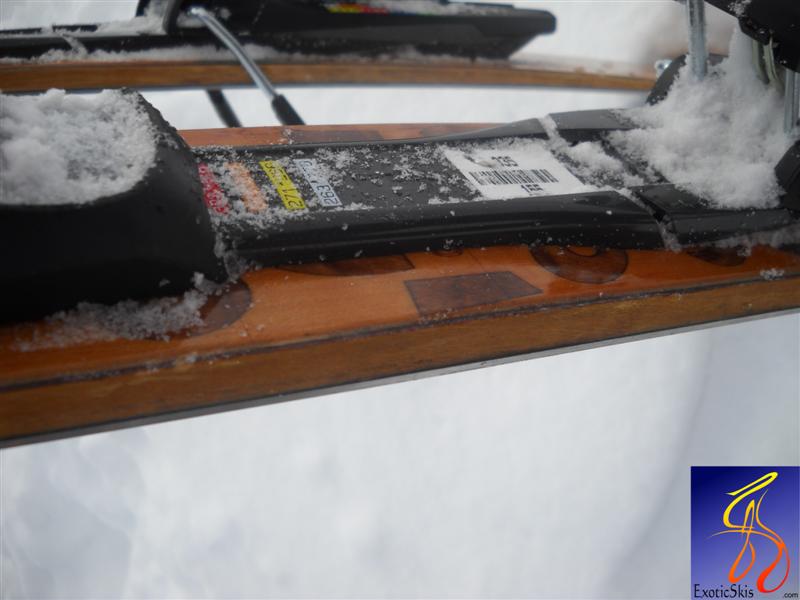 SkiLogik Black Locust Sidewall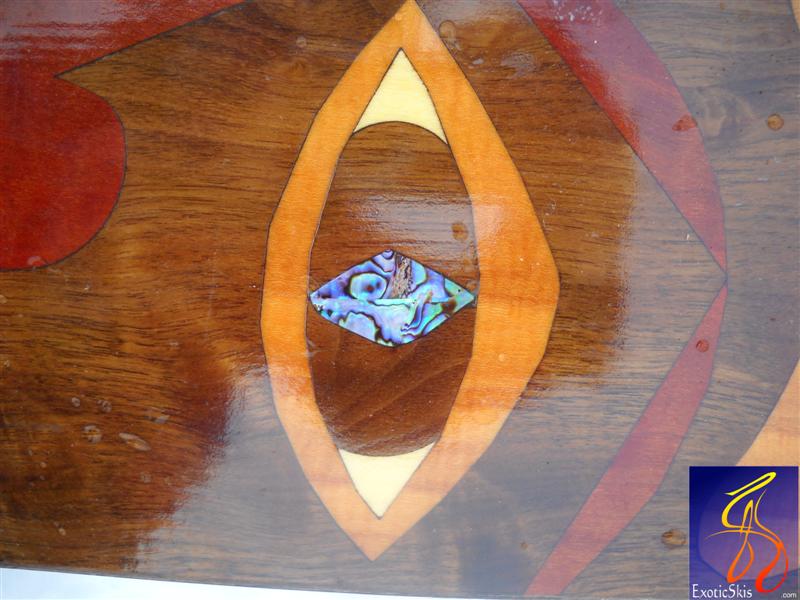 Chinese Handiwork in the topsheet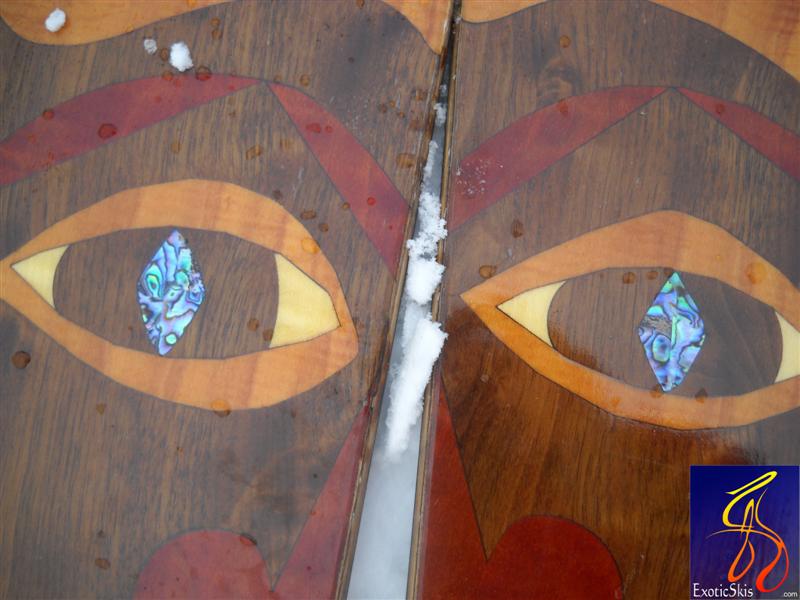 Chinese Handiwork in the topsheet