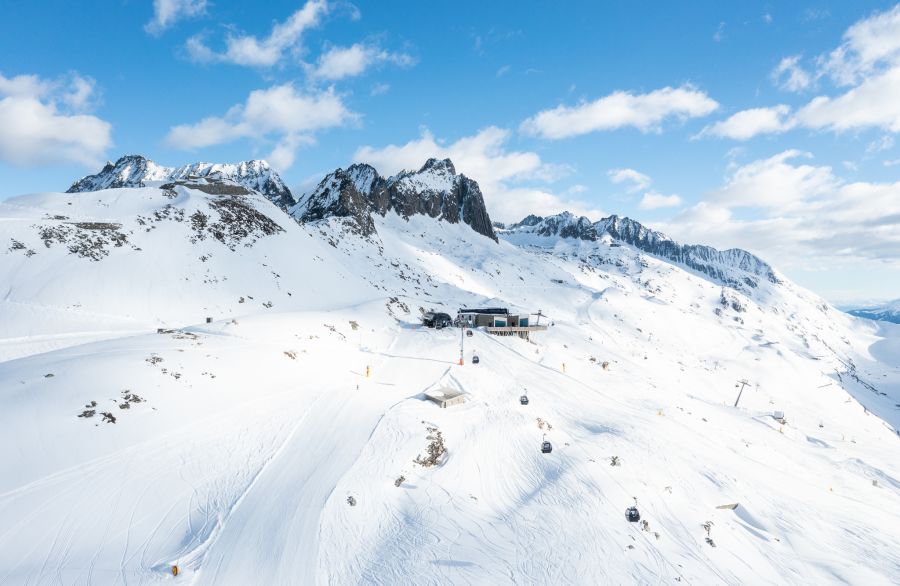 The unusual situation of an American company taking a majority stake in a Swiss ski lift company has been completed with the world's biggest ski resort operator Vail Resorts Inc completing its purchase of a majority stake in Andermatt Swiss Alps AG at a cost of 149 million Swiss Francs. The money means Vail Resorts now owns a 55 per cent stake in Andermatt-Sedrun Sport AG
The company has not been slow to start trying to drive interest in ski holidays to
Andermatt
, with marketing posts on social media channels for the three Australian resorts that are among the 40 ski areas it owns or operates, most of the rest in Canada and the US, within hours of the deal completing on 3rd August.
Although
Vail
have a number of Alpine partner resorts where their Epic Pass holders can ski for a few days or weeks in a season, Andermatt will be the first European resort to be fully integrated into the pass, which has transformed how people buy ski slope access in North America. More than half of American skiers now buy the Epic Pass or one of its competitors giving season long access to multiple resorts, rather than individual lift tickets.
Vail Resorts say they will work in partnership with Andermatt Swiss Alps AG (ASA) in developing Andermatt-
Sedrun
and say they will be marketing it as "The Prime Alpine Destination".
There are no specifics yet on how Vail's money will be spent at Andermatt-Sedrun but a media release talks of CHF 110 million of it going on, "…capital investments to enhance the guest experience including lifts, snowmaking, gastronomy, leisure offerings and infrastructure on the mountain."
As of August 4th, the management of the company is the responsibility of Vail Resorts.
US ski industry veteran Mike Goar, who has worked managing ski resorts in California, Colorado and Utah for more than 45 years, has been appointed Vice President, Chief Operating Officer and Managing Director of Andermatt-Sedrun Sport AG.
"I look forward to working with – and learning from – the incredible team at Andermatt-Sedrun as well as our passionate partners and the dedicated communities," says Mike Goar. "I am excited to support the important investments being made into the destination as together, we work toward making Andermatt-Sedrun a premier alpine destination in Europe. We are proud to add this special resort to the Vail Resorts network and I am personally committed to operational excellence and collaboration."
Raphael Krucker, CEO of Andermatt Swiss Alps AG and member of the board of Andermatt-Sedrun Sport AG: "Vail Resorts is the ideal partner to achieve our goal of further developing Andermatt and Sedrun into the Prime Alpine Destination. I am very much looking forward to the cooperation, the joint investments and the complementary know-how from Vail Resorts."