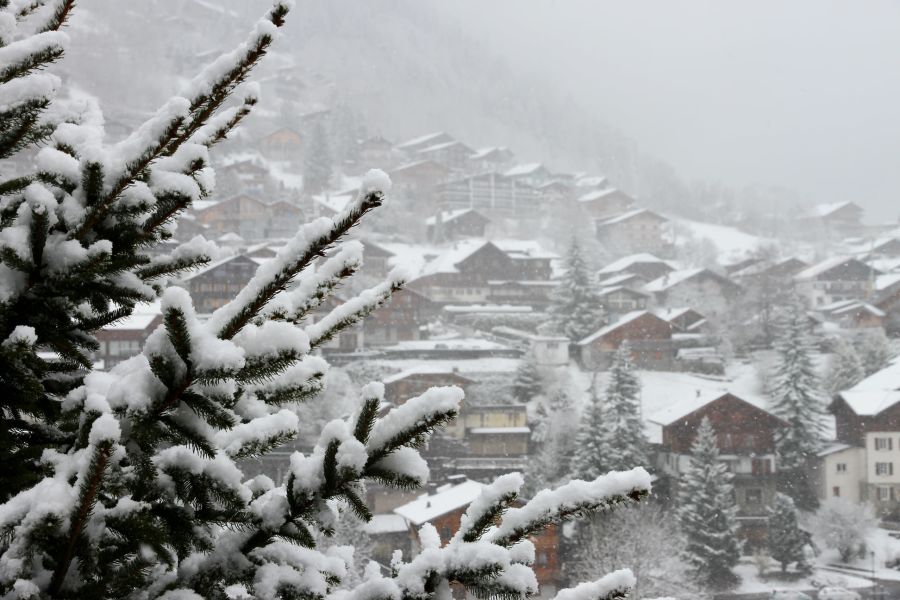 French ski resorts are insisting reports of heavy snowfall this morning after a largely dry and sunny March are no 'Avril Poisson' joke.
Ski areas across France and across the Alps woke to a midwinter scene this morning as temperatures dipped by 10-20 degrees on their highs of the past few weeks.
Accumulations of 10-20cm have been reported so far although forecasts suggest some resorts could see as much as 60cm (two feet) of fresh snow in total by the start of next week as cold snowy weather is expected to continue through the weekend.
It's good news for skiers and boarders who have booked Easter ski holidays, or even trips in the post-Easter latter half of April which a number of tour operators have put on sale to extend their planned seasons in a response to surging demand as covid restrictions ease.
In fact, some holidays are now available into May when a number of high-altitude resorts remain open,
"We've got all-inclusive packages from Heathrow with transfers for the first week of May in Val Thorens including lift pass, all day lessons, free bar and all meals and snacks – it's hard to beat a ski trip where you never have to pull out your wallet!" said Richard Sinclair of specialist ski holidays travel agency

http://www.sno.co.uk/ski-holidays/all-inclusive-ski/
The latest good news on covid restrictions easing is that France has announced it will allow in non-vaccinated people on holiday for the first time this year, so long as they have a recent negative test result from an official body.
Italy also ends the requirement to show a covid pass to use ski lifts as of April 1st.
But the requirements remain varied from country to country and rules for children in particular vary. ExpressTest, which run 40 testing centres across the UK, have a free tool on their website that travellers can use to check the latest requirements for any country:
https://www.expresstest.co.uk/find-the-right-test/
There were plenty of Avril Poisson jokes from ski areas though, with one saying it was introducing camel tours as a new apres ski activity following all the sand that blew in from the Sahara in recent weeks.