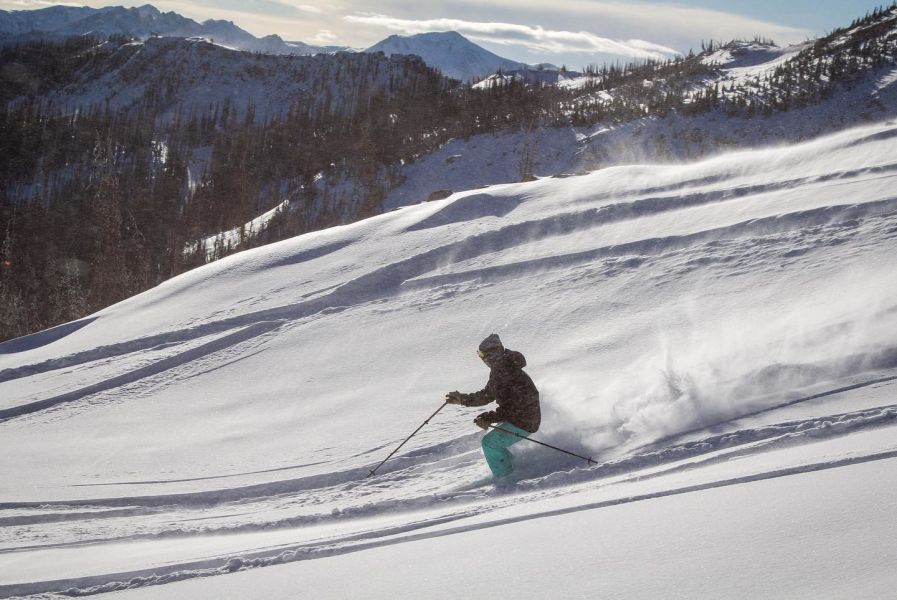 It has not been the ideal run-up to the start of the 2020-21 season in the key US ski state of Colorado.
Of course the pandemic is a major factor, but the state has also been impacted by periods of warm, dry weather and by major autumn forest fires.
Just one ski area has been able to open so far,
Wolf Creek
, which did so a week ago after the last big snow storm deposited 55cm (22 inches) of snow on its slopes, pictured above.
But the usual early-openers like
Arapahoe Basin
and Loveland have missed October and the recent warm weather has stopped snowmaking efforts again, which began over a month ago now in some cases.
However
Keystone
said last night that it does hope to open this Friday, as planned, 'subject to government approval'. Arapahoe basin is currently 'quiet'; on its opening date but Loveland said yesterday that whilst snowmaking has had to be suspended due to the warm weather they hope to open around this weekend too.
A big drop in temperatures and heavy snowfall is forecast in the state for the weekend which should be good news.
Vail Resorts will be keen to see Keystone open. The world's largest ski resorts operator has not had a northern hemisphere ski area open since the lockdown began last March. It is initially only allowing holders of its season passes on to its resort slopes as its areas reopen in November.
Meanwhile
Winter Park
has announced it is delaying its planned opening from mid-November to at least the end of the month, partly due to the weather, partly the pandemic, and partly the fires, they say.
"The health and well-being of employees, guests and the community remains the highest priority for the resort.…We can't wait to welcome you back when the time is right, and we truly appreciate your patience as we navigate these unprecedented times<" a resort statement concludes.