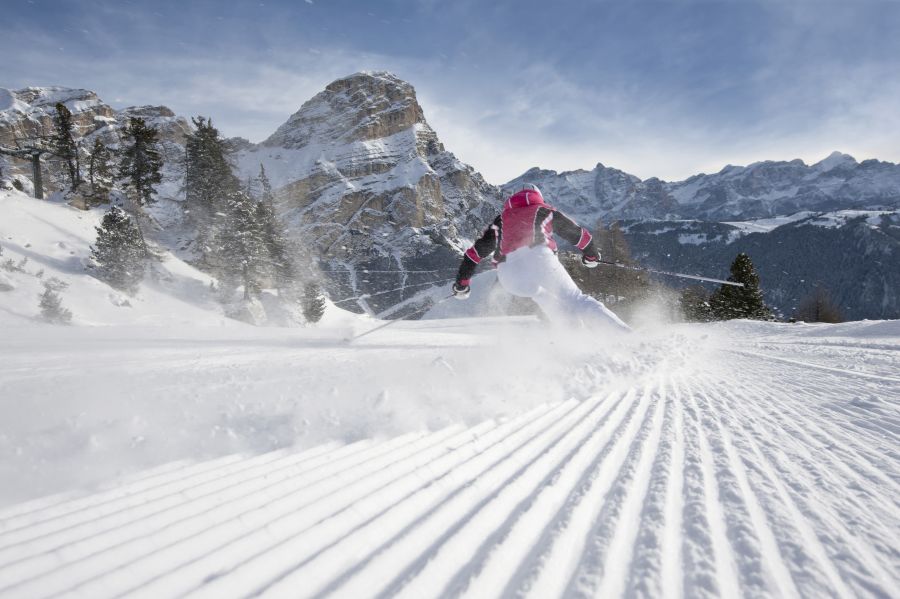 Italy's Dolomiti Superski area, which is also one of the world's largest lift pass systems, kicks off its 20-21 season as usual at the end of November, this year on Saturday, 28th.
This will be, however, the first day of skiing since Italy's lockdown began on March 9th, 2020, a week before most of the rest of Europe, and with infection rates currently increasing again,
Dolomiti Superski
's has launched a wide range of measures on hygiene and social distancing, but also automatic refunds on lift passes of another lock down occurs. It's all bundled up under the campaign name: "We Care About You."
"Our aim is to underline that the world's largest ski carousel takes meticulous care of its guests, fully committing to the needs of those who spend their winter holidays in the Dolomites. Therefore, many of the introduced measures go above and beyond the general ones envisaged by the authorities in charge," said Dolomiti Superski's Diego Clara.
Many of the measures announced in terms of social-distancing, online-purchasing, mask-wearing and cleaning are similar to what is becoming the ski-industry standard across Europe, but there are some interesting additional ideas.
For example, based on historical data from the last five years, Dolomiti Superski can provide a table with forecasts of inflow to the ski slopes on each individual day of the season. The idea is that skiers who are flexible on travel dates can plan a holiday in such a way as to avoid the busiest periods.
In addition, in common with a few other large ski regions and companies including
Paradiski
in France and centres owned by
Vail
Resorts in North America, an innovative Skiers Map, which displays how busy the main lifts are at any specific moment, will be available within the new Dolomiti Superski app. The map will also be integrated into the 3D ski map on the company's website.
"By measuring the percentage of lift capacity used within a unit of time, the map allows the skier to decide when to use which lifts, and therefore avoid possible crowds," added Diego Clara.
Like other ski areas Dolomiti Superski note that none of the planned measures will be effective if skiers themselves do not make their own contribution and strictly follow the rules provided.
Dolomiti Superski will provide information material at the points of greatest contact with guests (tickets sales points, ski lifts access, parking lots). To raise awareness among skiers, explanatory motion graphics will also be transmitted on big screens at the main valley and mountain stations.
Travellers to Italy from the UK and other countries seed to either provide a very recent test result that they are COVID-19 free on arrival in the country or take a test on arrival and self-isolate until they knows the result. Some Italian airports offer rapid testing.