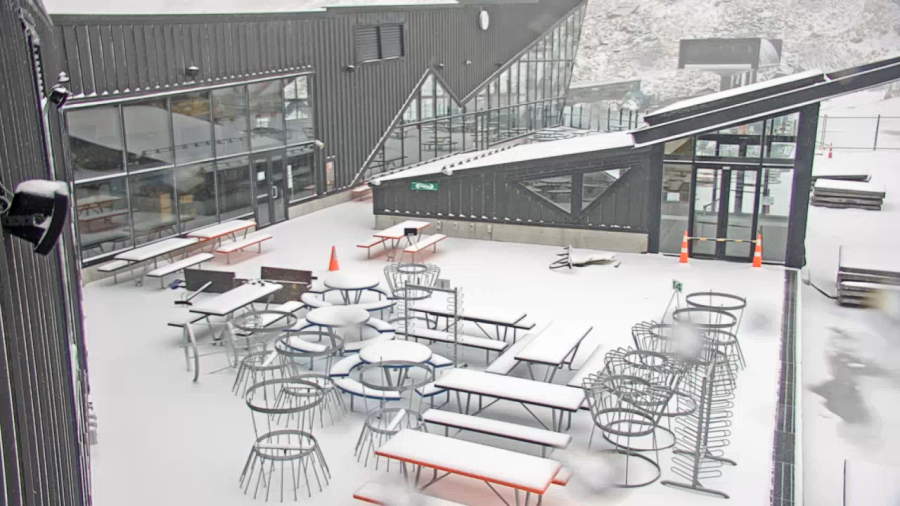 Snowfall has been reported across ski slopes in Australia, New Zealand and in the Chilean Andes over the past 36 hours - about two months before the 2020 ski season is due to start there.

Currently there's considerable doubt, due to the pandemic lockdown, that ski areas will be able to open as planned. Resorts are generally closed to autumn visitors, but none the less are preparing for a ski season, they hope, at some point this winter, if at all possible.
The heaviest snowfall was reported in New Zealand where there was a few centimetres build up on slopes in the third measurable autumn snowfall for many ski areas there.
The Remarkables
is pictured earlier today.
Australian slopes got a light covering around 10 days after a heavier first snowfall there.
Ski resorts in Chile also posted video of fresh snow falling on their slopes in the Andes.
Wednesday also saw snowfall in Southern Africa at Afriski in Lesotho and Tiffindell in South Africa.
The first ski areas to open in the southern hemisphere generally do so in the first half of June but many don't open until late June or July.