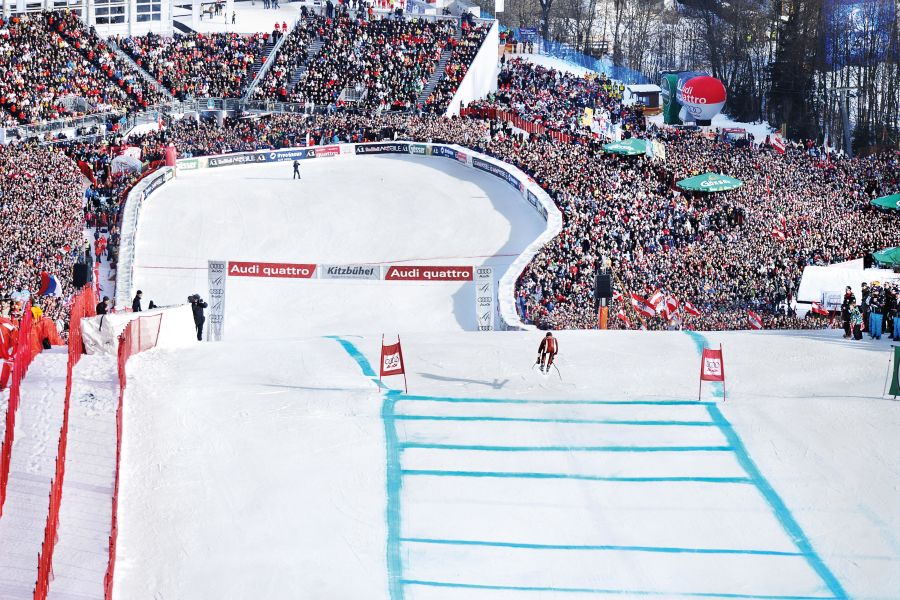 The infamous Hahnenkamm World Cup race, which many downhillers rate as more important than an Olympic win, will be staged for the 80th time in January.
Kitzbühel in the Austrian Tirol will host a series of races, including the downhill, from 20-26 January 2020.
The resort has also announced race winners in the downhill and slalom will receive record prize money of €100,000. That's more than double the World Cup race winning average. The Super-G race for which the winner will be awarded 68,500 Euros.
The events will take place on the renowned Streif run, which is filled with blind drops, daredevil jumps, and unforgiving twists and turns.
The slick, steep track propels the competitors up to speeds of 140 kph, and the legendary Mousetrap trap jump launches racers 80 metres through the air.
In this special anniversary year, there is expected to be an electric atmosphere throughout Kitzbühel, as athletes and spectators descend on the town for a week of adrenaline-filled excitement.