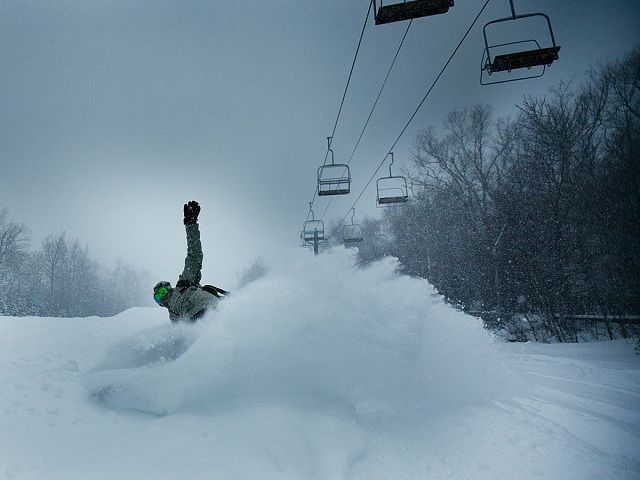 Vail Resorts have become probably the largest ever ski-resort operator after purchasing 17 more ski areas in a spend of a little over a quarter of a billion dollars to buy the Peak Resorts Group.
It means
Vail
Resorts now operate 37 ski areas in the US, Canada and Australia including North America's two biggest – Whistler and
Park City
- and more than a dozen more famous name ski areas such as
Heavenly
,
Breckenridge
, Perisher,
Stowe
and
Crested Butte
.
Peak Resorts operated mostly 'urban' ski areas close to major metropolitan areas in seven states in the Northeast quarter of the US. Most of them are not well known internationally but some are. They include
Mount Snow
in Vermont,
Hunter Mountain
in New York and Attitash Mountain Resort,
Wildcat Mountain
and Crotched Mountain in New Hampshire.
However the purchase seems primarily aimed at growing the customer base for Vail's destination resorts as much as running the urban areas for their own sake.
Vail's business model is largely based on selling its Epic Pass season pass which provides holders of most versions of it with access to all of its areas all season long, and it will be keen that regular skiers and boarders at its 17 newly-acquired areas become annual buyers of the Epic Pass if they are not already.
Vail does not say it definitely is now the world's largest ski resort operator. 37 certainly seems to be the most areas any one company has ever run, although the Japanese Prince group did have a very large portfolio during the country's economic bubble and the peak of its obsession with skiing in the late 1980s, it has now shrunk back down to nine leading Japanese areas.
There are also different ways to measure ski operating company size with the French Compagnie des Alpes not running so many ski areas but operating the world's biggest resorts so they may still have more lifts, more pistes, more turnover and more skiers visits than the might of Vail. Someone needs to do the maths…