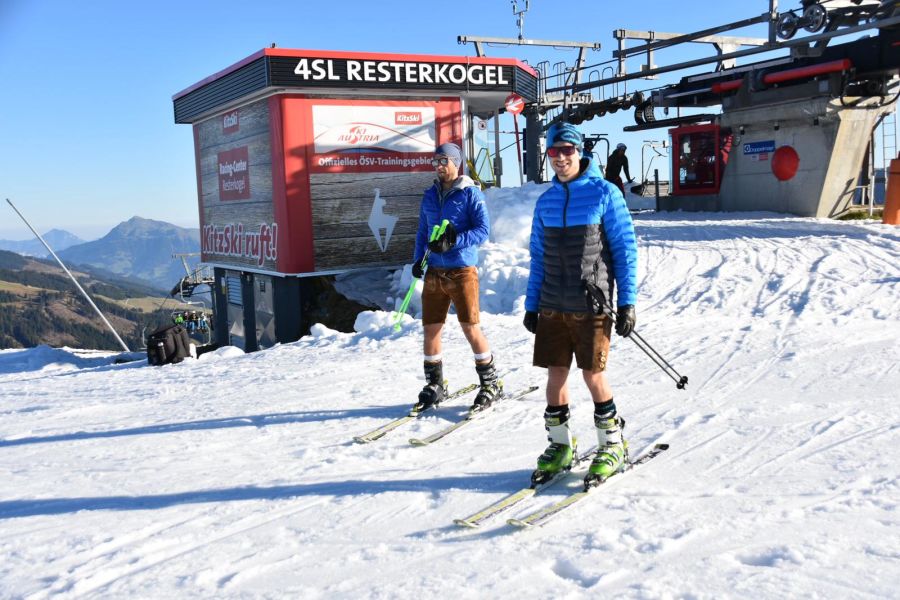 Kitzbühel completed a ski season that lasted from mid-October to the start of May last week, with more than 200 days of operations.
The famous resort in the Austrian Tirol has one of the lowest altitude ski areas of the world's leading resorts uses snow-farming techniques to open early and builds up snow on its highest runs to stay open at the end of the season into spring too.
It has increasingly pushed the limits of its seasonal operations over the past three winters and now operates the longest ski season of a non-glacier resort in the Alps.
However a spokeperson for the resort's lift company says they think they've pushed it as far as they can now and will stick to a mid-October to May 200 day season, probably opening on the 19th October next season, depending on conditions when that day arrives.
It's early opening of high terrain in October has also become a successful event, attracting thousands of skiers for the opening weekend and also getting a lot of local media coverage.
Ruka
in Lapland still just about has the longest season of a non-glacier resort in Europe, opening a week before Kitzbuhel on the first weekend of October, again using snow-farming techniques, and closing on May 9th this year, rather than May 1st in Kitzbuhel's case.
However the Austrian resort has been getting closer and Ruka has actually shortened its season – it formerly kept a run open to the start of June.
The ski resorts with the longest season of all, of the non-glacier ski areas, are in the USA.
Arapahoe Basin
in Colorado typically opens in mid-October and stays open to the start of June for a nearly 8 month/240 day season; Mammoth and
Squaw Valley
in Colorado opened in late October or early November and plan to stay open to the start of July for a nearly 9 month/250+ day season.
Timberline ski area on Mt Hood in Oregon is open up to 11 months a year but it has a 'permanent snowfield' – similar to a glacier.