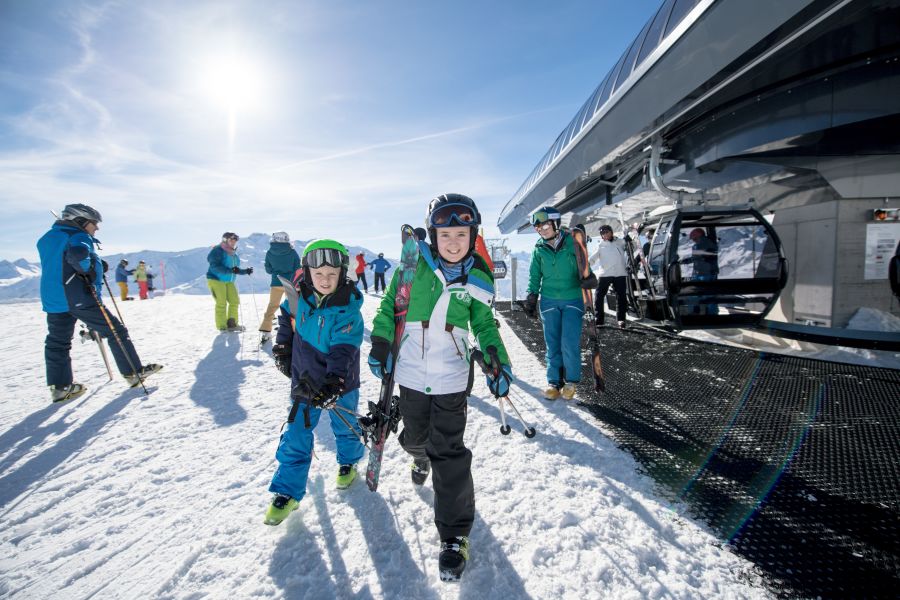 The SkiArena Andermatt-Sedrun in Switzerland is working with Protect Our Winters (POW) to organize what they believe are the first "car free days" in Switzerland.
"The goal of the initiative is to raise awareness about CO2 emissions and get as many people as possible to travel by train," said a resort spokesperson.
Next weekend of 12/13 January 2019 all skiers heading to the SkiArena
Andermatt
-
Sedrun
by rail can receive a 50% discount on both their train ticket and on their day ski pass.
Special reserved train carriages are available for guests from Zurich departing at 7.10am, Lucerne departing at 7.18am and Chur at 6.53am.
Representatives of Protect Our Winters will travel with skiers and boarders to the ski area and provide more information about climate protection in the mountain sports areas.
Anyone who presents a public transport ticket at the POW stand in resort can also take part in a raffle with prizes including a pair of Rossignol skis and a snowboard and dinner for six people.
Further connections and the purchase of tickets take place here:
https://www.skiarena.ch/de/planen-und-buchen/skipaesse/spezialangebote/carfreedays