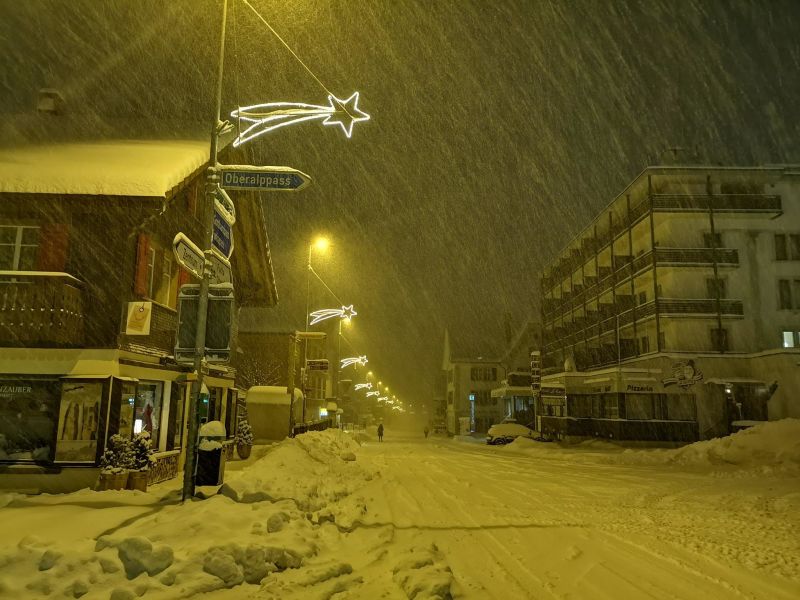 The biggest 7 day snowfall total in the Alps has passed the metre mark has a huge snow storm continues to dump down.
Most of the snow making up these totals has fallen in the past 48 hours and with the snowfall expected to remain intense today, it seems likely some resorts will past the metre total for 72 hours by this time tomorrow.
The numbers are changing rapidly but at the time of writing four resorts in four different countries were posting the biggest 7 day totals with
Val Thorens
(France) on 108cm,
Silvretta
Montafon
(Austria) 96cm, Zugspitize (Germany) 91cm and
Arosa
(Switzerland (90cm).
In terms of 48 hour totals Austria's
Flachau
is top with 80cm and Arosa there again in second place with 70cm. Many other areas are posting 50-70cm.
Zermatt
and
Pitztal
are among those to report more than 50cm in the last 24 hours.
Andermatt
, pictured top this morning, reports 55cm in the last 24 hours. It celebrates the official opening of it's long-planned full link to neighbouring
Sedrun
, after a huge investment and several years constructing new lifts and other infrastructure, later this week, so the timing is good.
The snowfall, generally accompanied by strong winds, is causing logistical and safety issues in the mountains at present, and a number of resorts have closed their slopes until things start to settle down tomorrow.
Davos
, which has received more than 60cm/2 feet of snow in the past two days and gale force winds with it is among the area that decided to close.
On the upside though the snow, unlike previous storms in October and November, has brought deep snow cover down to valley level in many areas where it has [previously been too warm for snow to lie.