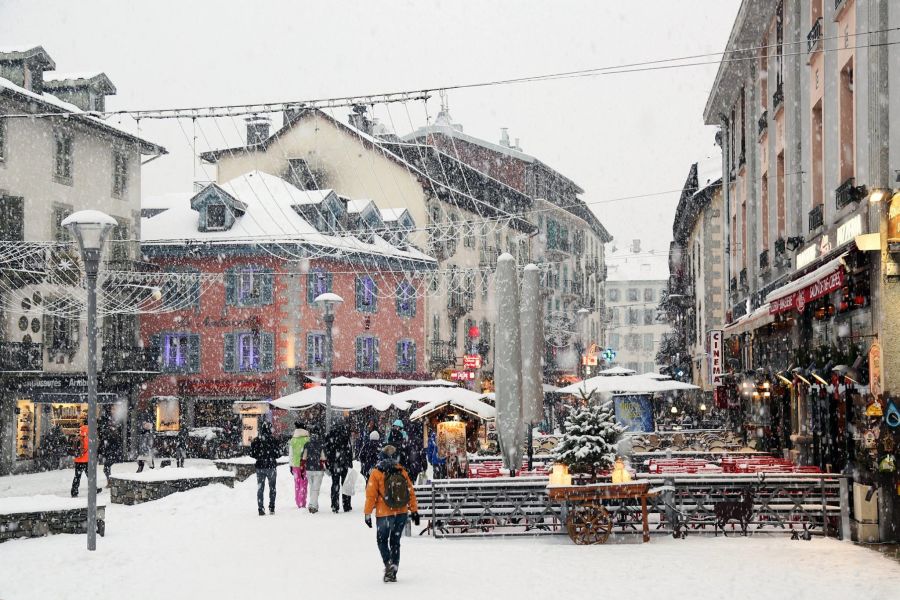 Ongoing stormy weather with heavy snow and strong winds make it likely that tomorrow (Saturday 20 January)
will again be difficult for drivers trying to get to and from ski re4sorts, particularly in the Western Alps.
The latest stormy weather arrived midweek but has not really let-up, with forecasters now predicting more big snowfalls accompanied by fairly strong winds on Saturday and Sunday at many areas.
Ski resorts are already warning drivers to be fully prepared for the conditions and for potential long delays with chains obligatory on vehicles to many resorts.
Verbier
is one of the resorts that has reported over a metre of snowfall in the past 72 hours and forecasters are predicting some ski areas could see more than a metre more snow by Monday, with
Chamonix
(pictured above) forecast to receive 1.3m of snow and
Tignes
1.2m in the next 72 hours.
Most ski areas have had to close large swathes of their slopes for most of the past week and where slopes are open conditions have not been pleasant at times with driving snow and poor visibility.
About a third of runs are currently open in the Tignes-Val d'Isere area for example and in Chamonix only the home run at the Grand Montets sector although the les Houches area is reported to be fully open at time of writing.