Val d'Isère Gets Fresh Huge Snowfalls
Val d'Isère Gets Fresh Huge Snowfalls
Started by J2SkiNews
in Ski News

08-Jan-2018

- 8 Replies
Login
To Create or Answer a Topic
Latest images on this Topic...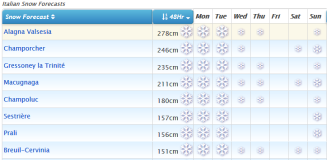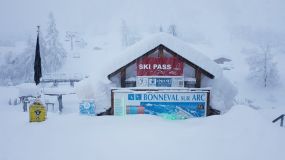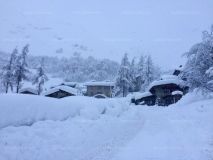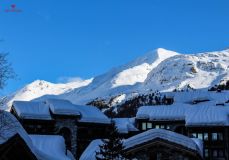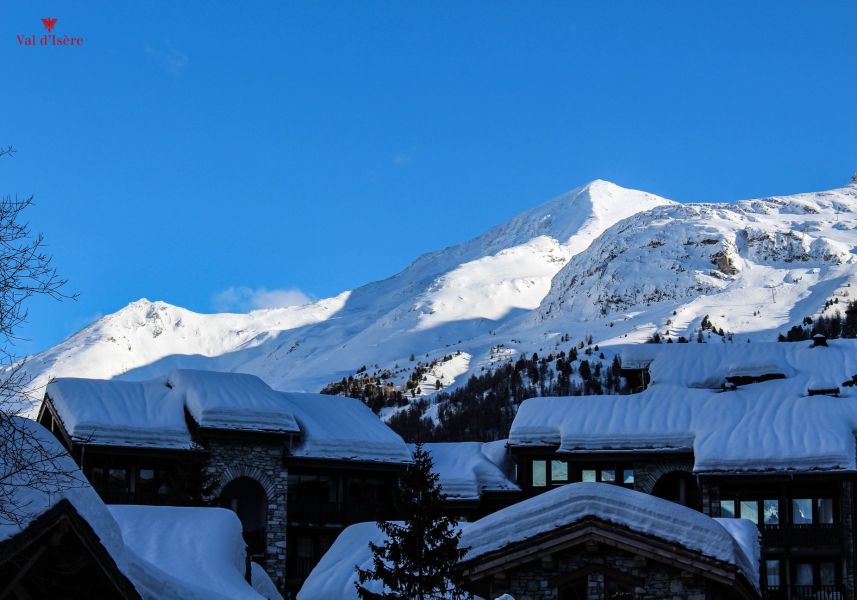 Val d'Isère (pictured above during a break in the snowfall last Friday) is reporting another 60cm (two feet) of snow in the past 24 hours as a second wave of heavy snowfall passes the area following storm Eleanor's dramatic visit last week.
The resort was, like several others, largely shut down by the storm with roads in and out blocked by avalanches. So far resort staff have closed the road to Fornet to pedestrians only due to the avalanche danger, they also say that on the slopes,
"An avalanches plan is in progress from this morning. Depending on wind and weather, we will open partially the ski-area."
A second area that was struggling to open access roads on Friday, Cervinia in Italy, has reported 20cm of fresh snow over night so far.
Forecasters are predicting more snow over the next few days across much of Europe, including the Dolomites and Pyrenees. In most cases it should be more moderate than last week they say, but some areas – including Val d'Isere-Tignes, the Milky Way, and Zermatt-Cervinia may get up to a metre more snow in total.
However after the current snow storms end a period of calm is now being forecast.
"Period of calm"
Does that mean from 20 Jan we will have bluebird every day with crisp chilly temperatures.
Going with Mrs Icy's Sister this year - her first time skiing. Hope she doesn't think it's always like this

The Northern Monkey. Jan '18 ADH Mar'18 Les Arcs
J2SkiNews wrote: In most cases it should be more moderate than last week they say, but some areas – including Val d'Isere-Tignes, the Milky Way, and Zermatt-Cervinia may get up to a metre more snow in total.
We have had up to 100 cm above 2500 m since yesterday evening and a further 70 to 120 cm is expected to fall by this time tomorrow. The avalanche danger level is currently at 5 and people have been told to stay indoors. Cervinia, Champoluc, Saas Fee and
Zermatt
are now cut off and 70 people had to be evacuated from the Hotel Relais des Glaciers in Champoluc earlier today.
Iceman wrote:"Period of calm"
Hmm, looking like the period of calm will be 5 or so days once the current storm clears... un-settled weather to follow that, likely cold and snowy but probably (hopefully!) not on the scale of the last two storms.
But it's getting silly now; Savoie have declared a "Red Alert" for avalanche danger this afternoon and, to add to what Swingbeep said, quite a few villages are now isolated (all roads closed) in the French Alps with numerous road closures around the region.
In addition to the better-known resorts that now have the Avalanche Risk Level at 5 (Tignes, et al), smaller centres including Bessans, Bonneval-sur-Arc, etc. have reported huge snowfalls today and are effectively cut-off tonight.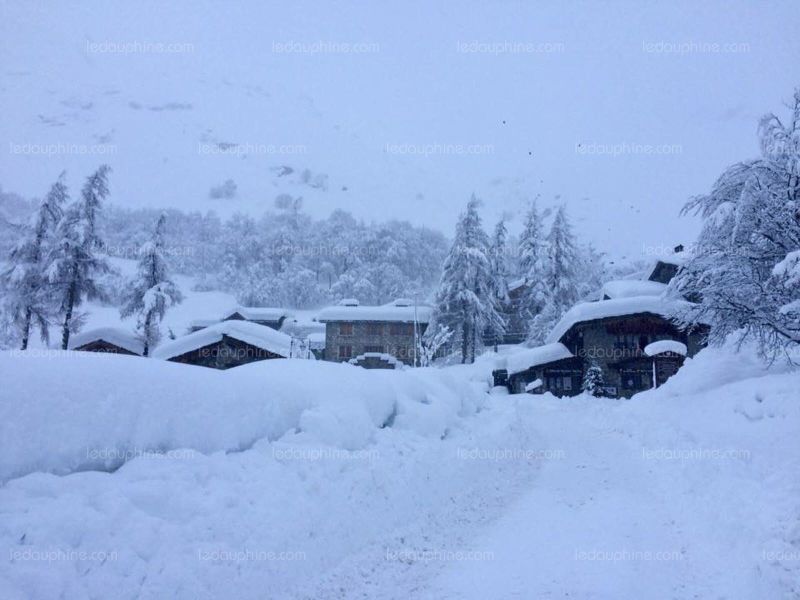 Bonneval-sur-Arc, photo from
Le Dauphine's report here
.
The Admin Man
Always check the piste map at the foot of the lifts to make sure there's enough snow...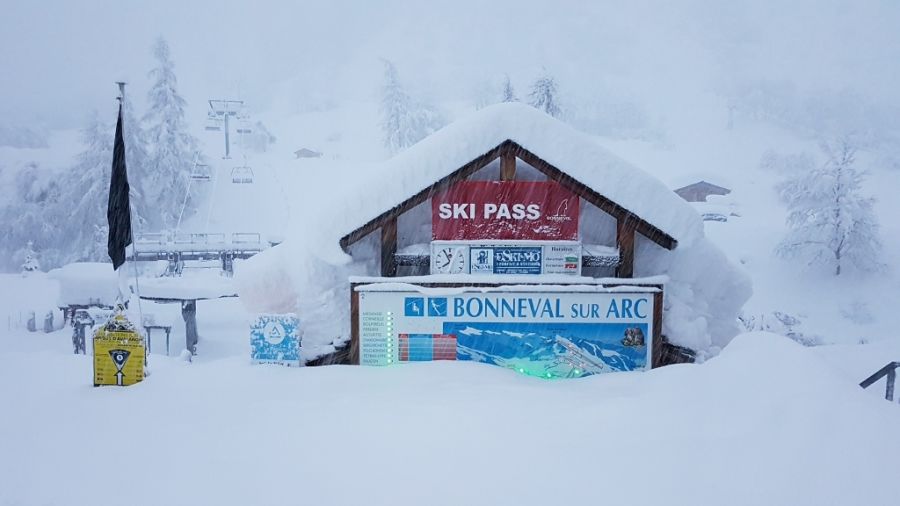 Photo from
WePowder
The Admin Man
Blimey.

Must admit, we're struggling to keep up with this! I don't think I've ever seen snowfall like this in the 48-hour forecast in 10 years...
For some of those locations, there's more forecast to fall tomorrow than fell today. For once, we're hoping for there to be rather
less
than predicted!
The Admin Man
Can't believe I'm actually doing a no more snow dance. Off to
Tignes
on Saturday. If weather calms could be epic, if it doesn't could be half a dozen nursery runs
Not a Member?
FREE Snow Reports by e-mail.
Save on Ski Hire
Save up to 50%
+5% for 4+ Ski Packs
+10% for 10+ Ski Packs

7th day Free on selected dates

Book Now
Ski Hire Shops in Tignes, Tignes Les Boisses and Tignes Les Brévières.

Where is there snow in France?
January 23, 2018
Significant Fresh Snow is forecast for 135 French Ski Resorts, including Alpe d'Huez, Avoriaz, Chamonix, La Clusaz, Les Menuires, Morzine, Val Thorens and Val d'Isère.
Open ski areas include 166 French Ski Resorts.
Search Hotels
Hotels, Chalets & Apartments
Lift Pass Deals where available
Please Share
if you like this page
The views and opinions presented in the J2Ski Forums are solely those of their respective authors and do not represent those of J2Ski Ltd. Objectionable Content may be notified by sending a Private Message to Admin.