3 World Records Breaking Cable Car Begins Operating in Germany
Started by J2SkiNews
in Ski News

07-Jan-2018
Login
To Create or Answer a Topic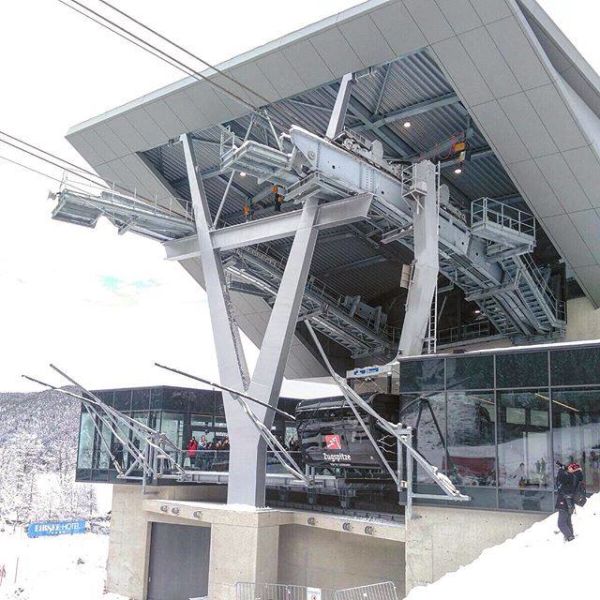 A new cable car as begun operating to access the highest mountain and highest ski slopes in Germany on the Zugspitze near Garmisch Partenkirchen.
The new lift has taken six years in planning and construction and the lift company has noted that lift engineer often had to work in extreme weather conditions 3,000 metres above sea level.
The new lift has fully glazed cabins with heated glass to ensure good visibility in poor weather with views from the top of more than 400 mountain peaks and across in to four countries.
The lift sets three world records - the world's greatest single vertical ascent without needing to change lifts; the world's longest span between two support towers and the world's tallest lift support tower.
The vertical ascent is 1,945m; the longest span between two towers is 3,213 metres and the world's highest steelwork pylon for an aerial tramways is 127 metres high.
https://www.facebook.com/zugspitze.de/videos/1592323667503346/