Mammoth Nears 9 Metre / 30 Foot Snow Depth
Started by J2SkiNews
in Ski News

13-Feb-2017
Login
To Create or Answer a Topic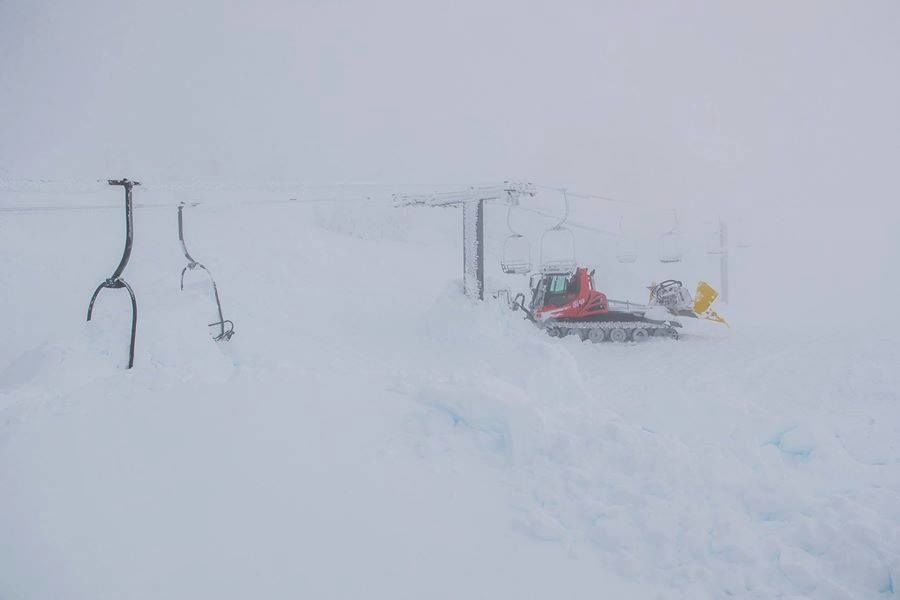 After a week of dry weather at the end of January failed to stop
Mammoth Mountain
in California smashing through it's all time monthly=snowfall record last month, the heavy snowfall has returned again over the past week and taken the resort's upper slope base depth through the 8m mark – it currently stands at 864cm or 28.3 feet.
The picture above shows Chair 14 being 'dug out' at the weekend as another 89cm/3 feet of snow fell in the last 72 hours. Despite the excess of snow, which is reported to be 400% of the average, Mammoth reports that all 28 lifts and 151 trails are open.
It is some years since any major ski resort has reported an 8m+ snow depth (a few Norwegian glacier opening in summer after collecting a season of snow have) and here at J2ski we can't recall a resort reaching a 9m base – as currently seems likely for Mammoth - in recent winters?
Mammoth has already announced it will be open for snowsports on US Independence day, July 4th, 2017.
There's been large volumes of snow across Western North America for the past 10 weeks after a 'driest and warmest in a century' November 2016. This has caused some practical issues at time with resorts forced to close due to access problems or problem clearing slopes and lifts of snow. Jackson Hole will reopen today after a five day closure due to storms bringing down power cables and their support pylons and burying them under several feet of snow.
The snow is associated with a La Nina weather system off the Pacific, however the previous winter was also very snowy with an El Nino weather system. These are the two alternating climatic conditions which influence western North American snow conditions in different ways, although a 'strong' version of either seems to mean heavy snow for California at least on the basis of the past two winters.
Prior to last season California had had a four year drought with generally well below average snow cover.