5 Day Snowfall Tops 1m At Some Austrian Resorts
Started by J2SkiNews
in Ski News

08-Jan-2017

- 5 Replies
Login
To Create or Answer a Topic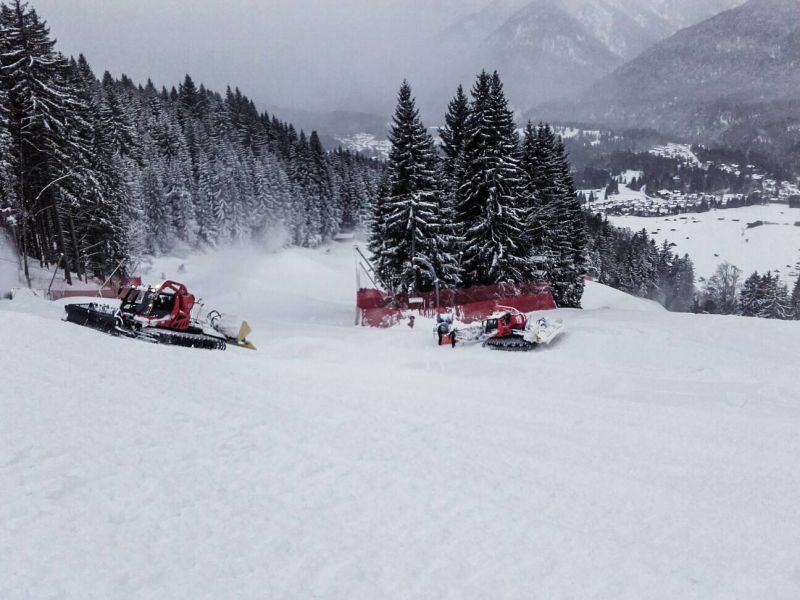 The current change to snowier weather in the Alps seems to be benefitting ski areas in Austria and Bavaria in particular.
Although most resorts in the Alps have had some snow since the snow arrived early last week, in many cases in the Western Alps it has so far only been 10-20cm so far (with more forecast).
However another heavy snowfall in the past 24 hours which has brought another 20-30cm to some resorts in the Alps has taken their 'past 7 days' tally past the 1m mark.
The small area of Weißsee – Uttendorf is one of the big winners with 1.2m/4 feet of snow reported in the last week. The Dachstein area in Upper Austria has had the same and Loser in Styria 115cm.
In the Tirol the Ski Juwel region which contains the linked ski areas of
Alpbach
and Wildschönau has had 1m of snow this week with 20cm in the last 24 hours. Solden is on 96cm including a foot/30cm in the last 24 hours.
Back in Salzburgerland
Flachau
is on 115cm with a foot in the last 24 hours,
Obertauern
95cm, the Kitzsteinhorn 85cm
The numbers are not quite so good, but still very good news, at other areas like the Skiwelt (50cm), St Johann (60cm) or Badgasatein (50cm).
In Germany the Zugspitze ski area (pictured top) has had 115cm including a foot in the past 24 hours too and several other areas over a metre.
Hi,

I'm a little worried that all the powder will follow me to St. Anton next week. I feel a little selfish as I'm going to rip it to shreds.......
It's everywhere!Wahey!

Thanks to Old Andy for organising the snow dances!
Typical! The year I decide to try Skiing in France
SnowLily! You know where all the best snow is!

I'll be back next year! Family have overruled this year although I am hoping there might be a chance for a sneaky visit in March.
Topic last updated on 09-January-2017 at 01:06