We've been in
Tignes
this week, but took a day-trip to
Les Arcs
yesterday to check out the snow.
In summary :-
The Arc 1950/2000 bowl has lovely snow on-piste. There's thinner cover off-piste than the same time last year, at least on any sun/wind exposed slopes BUT the pistes are in great shape and Les Arcs are clearly doing a great job keeping the surface fresh with overnight grooming and top-ups from cannons. Most (all?) of the Black runs are closed, although some are being skied regardless, and some sectors (e.g. Grand Col) and lifts are not yet open.
On the 1600/1800 side, the pistes at the top of the ridge are good but the off-piste cover is very thin and pretty bare below about 1800 metres. Key runs are being kept open with cannon snow, however, and these are perfectly skiable and good fun as they were (yesterday, at least) virtually deserted.
As with Tignes, the low sun and cold air makes for interesting temperature variations and we would caution against dressing for what might feel like Spring down at Plan Peisey; it is bitterly cold in the shadow... which is much of the 2000 bowl by mid-afternoon. The cold is, of course, one reason the snow is keeping so well.
Ok, some pictures - mainly chosen to show the snow conditions...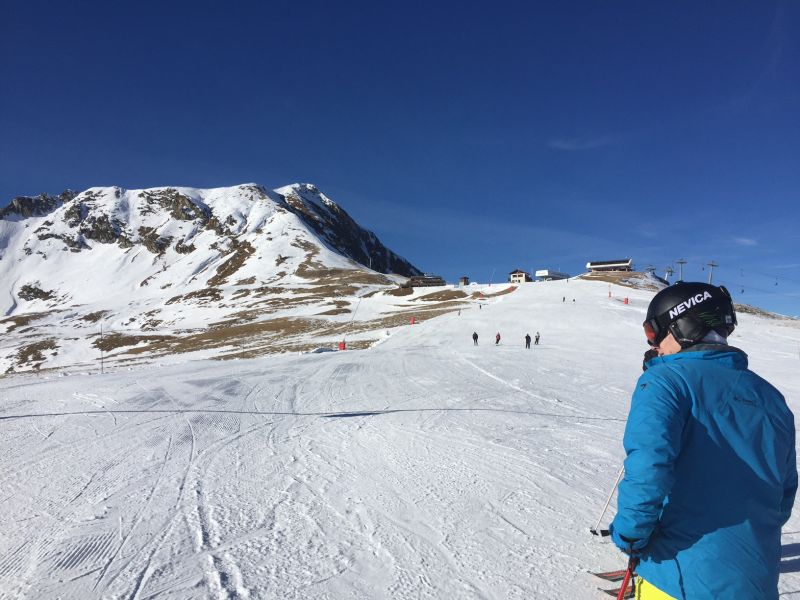 Lookup up the Col de la chal (Blue) at the Aiguille Grive - thin cover off-piste but piste good.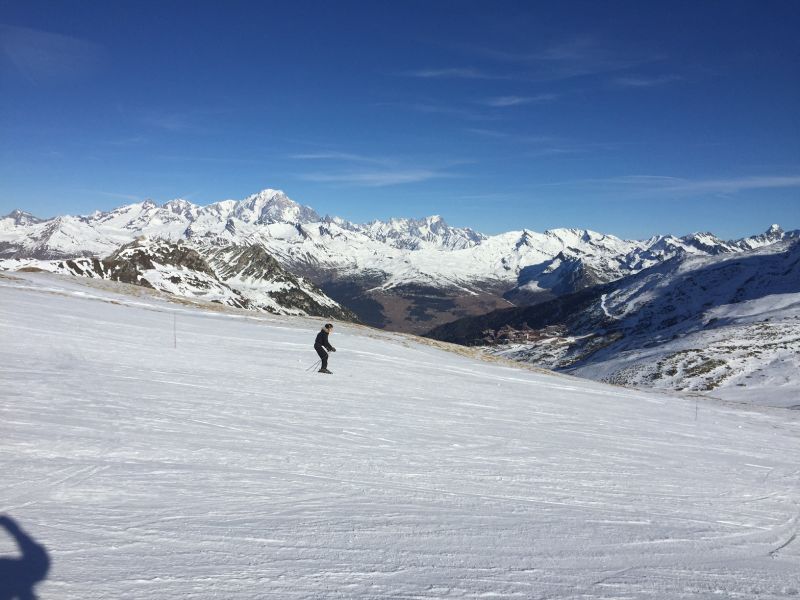 Same piste as above, but looking toward Mont Blanc. lovely chalky/powdery surface.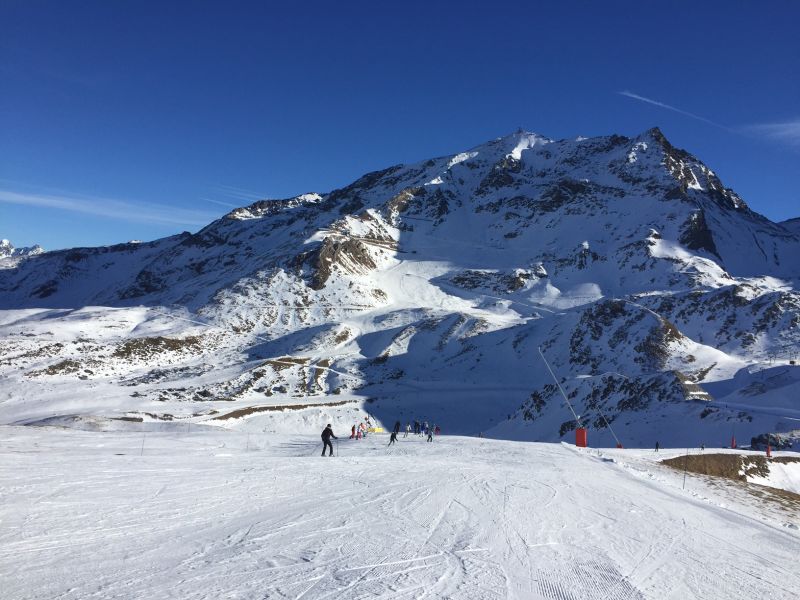 Looking toward the Grand Col