More snow for America, but nothing much for Europe again this week.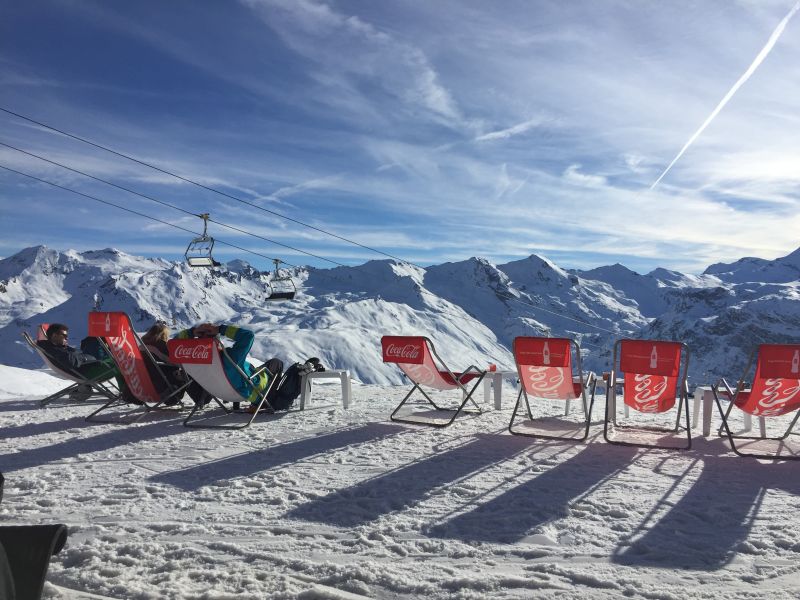 Val d'Isere this week, sunshine and good pistes up top
This Week's Snow Headlines
- Huge snowfalls in North America – some report (another) 1m+ in 7 days.
- World's deepest snow base for winter 16-17 Passes 3m Mark
- Third week with almost no new snow in Western Alps–but some forecast.
-
Revelstoke
in BC, Canada reports nearly 5m of snow so far this season – most in world.
- Big powder snowfalls in Northern Norway.
- Huge snowfalls in Japan – some report 1.2m+ in 3 days.
It has been another fairly dry week in the Alps (and Dolomites and Pyrenees) and another very snowy one in North America.
Scotland remains snowless but Scandinavia is seeing more big snowstorms in places up north.
For the detail, it's Western Europe that's particularly dry with no fresh snow for a third week and not a lot in the forecast. There has been snow to the East and more is forecast this week, just not a lot of it. To counter, significant snow from November remains above 2,000 metres in The Alps and extensive snow-making has been under way in many areas - where cold enough.
Across the Atlantic the snowfall numbers are starting to look very impressive with base depths passing the 3m/10 feet mark in the Western US and snowfall-to-date nearing 5m in Western Canada. But it's snowing in the East of the continent too with some big 24 hour accumulations posted.
In The Forecast
Although there are hints from the forecast models that the current high pressure system dominating European Alpine weather may be breaking soon, it is by no means certain and there is no definite change in the reliable timeframe of the forecasts.
If
it does break, there is a
possibility
of snow and cold for the Northern Alps in about a weeks time. The Pyrenees, for which the incursion of low pressure systems is also starting to look possible, are also seeing snow come into the forecasts for next week.
That said, the resorts - generally at altitude - either with snow or able to make it, have been working overtime on maintaining the best conditions they can. J2Ski staff members are currently enjoying great piste skiing in
Tignes
, and will be visiting Les Arcs this week, so please check our forum for updates and reports.
Find a Ski Buddy or Group
You can now easily share your plans, and find others going to the same ski area. See
Recent Ski Chat
and follow the
Who's Skiing Where, When
link.
Going Skiing? Please send us a Photo Snow Report!
If you're in the mountains, please show us your snow! Check
Snow Reports from Ski Resorts
for a quick and easy way to send us pictures, straight from your phone.
Early Season Caveats Apply :- Official snow reports are still sporadic as many resorts are not yet up-to-speed and not all are reliably reporting snow depths.
Re-publication :- our Snow Report Summary, being the text above this line, is free to re-publish, but must be clearly credited to www.J2ski.com with text including "J2Ski Snow Report" linked to this page - thank you.
The Alps
Austria
Things are starting to look a little snowier in Austria where about 80% of ski areas are now open for the season. Unlike further west there have been a few snowfalls in recent days with typically 1-4 inches (or 2-10cm of fresh snow. Saalbach, one of the country's biggest resorts posted one of the bigger accumulations, with 10cm falling there at the start of this week and the trend is towards snowier skies, we're hoping. Similar sized snowfalls are forecast for the week ahead, keeping Austrian slopes fresh. The deepest snowbases are still on the country's glaciers with Solden,
Hintertux
and
Pitztal
all posting the deepest snow depths in the country at over a metre.
France
There's been no snowfall recorded at all in France for three weeks now and yet so much fell in November that conditions remain very good, particularly at altitude, which of course many French ski areas are famous for. So much so that as more resorts open, untouched powder pockets that have laid waiting to be discovered for weeks have finally been accessed. Such as the Bellecote glacier above La Plagne on Saturday where it had snowed more than two weeks before and the snow had lain untracked waiting ever since.
Although the resort streets may be snow free in most areas, top to bottom piste cover continues to look healthy in most parts of France with Montgenevre and Val Thorens posting the most impressive numbers with 60-70cm in resort and over double that up high. However Valfrejus has the deepest snow in the country with 2.5m on upper runs – actually the deepest figure in Europe at present. Almost half of French resorts are still not open midweek so there's a mass opening of almost all this coming weekend.
Italy
No snow in Italy either, alas, and none in the forecast here either. There's quite a big West/East divide on snow depths with several in the Alps over on the western border with 2m or more of snow lying from the big November storms at resorts like Gressoney and Alagna in
Monterosa
and
Pila
in the
Aosta Valley
, but little more than a tenth of that in the Dolomites to the East where it has been quite a dry late autumn so far. This is similar to the past two seasons except crucially there was some November snow this year which remains on upper runs and it has been cold enough for snowmaking for much of the past six weeks, so pistes are mostly well covered and fully open. But in Alta Badia the numbers are 0-10cm, Val Gardena 0-30cm, so a big snowfall would be very welcome before Christmas.
Switzerland
There's been no fresh snow in Switzerland either and there's currently none in the immediate forecast. As with the other big four ski nations the snow that fell in November means that cover on upper slopes is good and most resorts have at least thin cover on runs down to resort level, although no natural snow left at valley level.
Andermatt
has 110cm of snow lying on upper runs, Saas Fee 120cm and
Zermatt
105cm – the three deepest reported bases in the country at present.
Pyrenees
There's been no fresh snow in the Pyrenees for the past week but the good news is that some snowfall is likely here in the week ahead and much more down at Sierra Nevada on the Southern Coast of Spain which already has the deepest base in the area at 1.5m – most other centres have around 30-60cm of cover.
Eastern Europe
Early season conditions are good in Eastern Europe with most areas receiving fresh snow this week and having 10-30cm of snow at resort level and 60-90cm up top.
Borovets
in Bulgaria has the region's deepest reported base.
Scandinavia
There have been some big snowfalls in northern Scandinavia, and moderate accumulations in more southerly parts of Norway.
Narvik
in the north reported powder days at the start of the week, other areas 5-15cm. Base depths across the region are mostly 30-60cm with
Geilo
reporting the deepest base at 80cm.
Scotland
There's little positive to say about the current Scottish snow scene. It's been another mostly dry, mostly warm week so there's almost no snow left up top. Things appear to be slowly changing with colder more mixed weather on the horizon but with the school holidays starting in some areas this weekend everything is crossed that the change will now be fast and dramatically snowy.
North America
Canada
It has been another snowy week in Canada with ski areas on both East and West sides of the continent reporting some big accumulations. Most recently both
Fernie
in BC and
Stoneham
in Quebec have reported 25cm-in-24 hour snowfalls since the weekend, for example. Revelstoke is currently leading the world for the biggest snowfall this season to date – just coming up to 5 metres – nearly 17 feet, and they've only just actually opened for the winter. Otherwise Whistler is reporting the biggest snowfall in the past week at just under 40cm and also the deepest base of the country's main resorts at 173cm – a little less than six feet lying up top.
USA
The US (along with Japan) has seen the biggest snowfalls of the past week, from the world's major ski nations. It's the third snowy week in a row in the US and depths are now beginning to build. Mt Baker in Washington state, usually one of the world's snowiest resorts, currently boasts the planet's deepest reported base at 3.3m (11 feet), a few feet more than
Timberline
in Oregon on 2.51m (8.3 feet). Moving south a third West Coast resort, Mammoth in California, has also passed the 2m mark, currently on 2.1m (7 feet). There have been plenty of impressive snowfall stats with accompanying pics and video reported this week and these are coming from both East and west sides of the country. Resorts in Colorado and Utah have had up to 60cm (two feet) of snow over the past few days whilst ski areas in New Hampshire and Vermont reported 20-25cm (8-10 inches) in 24 hours on Monday/Tuesday this week meaning continuing powder conditions there.