Eddie the Eagle jumping at the London Ski Show
Eddie the Eagle jumping at the London Ski Show
Started by Admin
in Ski News
- 6 Replies
Login
To Create or Answer a Topic
Olympic legend flying in to launch MuchBetterChalets.com, public invited to jump with him.
Eddie the Eagle
, ski jumping star of the 1988 Calgary Winter Olympics, will be coming out of retirement to jump at this year's London Ski Show to celebrate the launch of MuchBetterChalets.com. He will then be hosting a 'Jump like Eddie' competition where members of the public will be able to don ski suits and take an airbag jump in the hope of winning his vote.
His chosen winner will secure themselves a lifetime 10% discount on ski chalet holidays, while all entrants will get their photo taken with Eddie, and a signed certificate of participation.
While Eddie has confirmed he is not considering a comeback from international retirement just yet, he is looking forward to strapping on the skis again at the show to celebrate the launch of a service that saves skiers time and effort organising their next holiday, and is already getting rave reviews from customers.
See Eddie at the London Ski and Snowboard Show - on Wednesday
The event will take place on Wednesday 31st October from 3 to 3.30pm at the airbag jump in the Ski Show, Earls Court.
The Admin Man
He is indeed. I could never understand all the vitriol that headed his way when he was competing.
slippy slidey snow......me likey!
legend he is

However midweek in London is not exactly user friendly for those of us who don't live within the M25....

And I know its half term but all the more reason to avoid the Capital if you ask me...
Do not put piste map reading in the hands of the bloke who can't tell the difference between a drag lift and a Black run!
He's a smashing chap is Michael (I may be the only person other than his mother who calls him that) who lives near me and I bump into him from time to time on the train etc.

I first interviewed him in around 1978/79 when he was a young and very promising slalom and GS racer. I think lack of funding did for his racing career before he had a cut at ski jumping.
Is it true he would have made the olympic ski team, except he kept skiing down the wrong runs with those milk bottles on???????
www
Atomic Nomad Blackeye 2014
Tony_H wrote:Is it true he would have made the olympic ski team, except he kept skiing down the wrong runs with those milk bottles on???????
Couldn't afford the lift pass and realized he didn't have to pay to use the ski jump. The rest is history.
As Barney says, all those who were vitriolic towards him should have had the balls to do what he did, or keep their traps shut. Next to none of them would have been big enough to jump off a 90m hill.

Not a Member?
FREE Snow Reports by e-mail.
Save on Ski Hire
Save up to 50%
+5% for 4+ Ski Packs
+10% for 10+ Ski Packs

7th day Free on selected dates

Book Now

Search Hotels
Or Search For...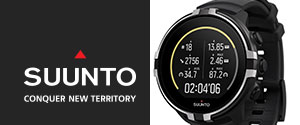 Win a Suunto Spartan Sport Wrist HR Baro! ENTER HERE
Closing Date : 01 December 2017
Please Share
if you like this page
The views and opinions presented in the J2Ski Forums are solely those of their respective authors and do not represent those of J2Ski Ltd. Objectionable Content may be notified by sending a Private Message to Admin.