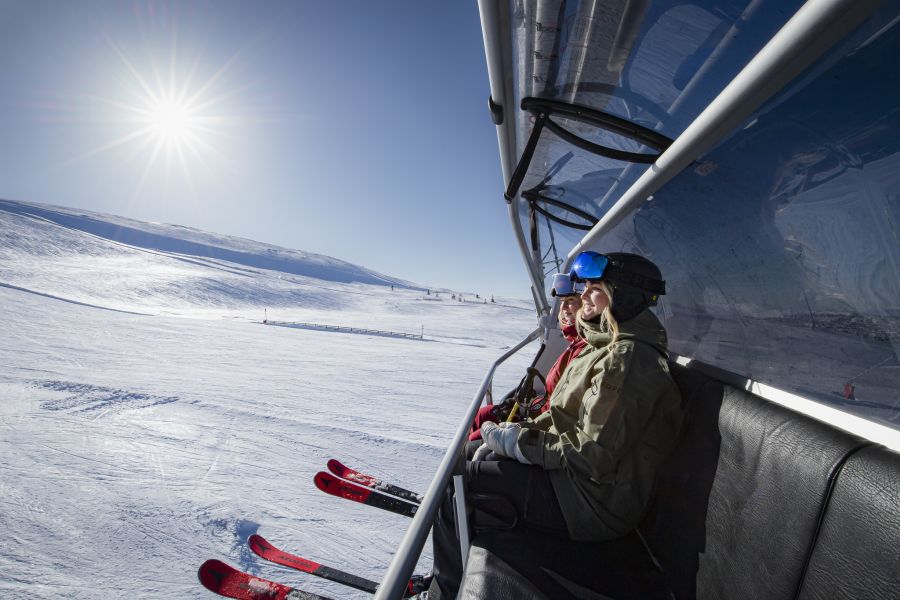 It's commonly thought that multiple Alpine Skiing World Championships host Åre in Sweden I the biggest ski area in Scandinavia, but actually its Sälen, according to the SkiStar group which owns both centres as well as leading ski areas Hemsedal and Trysil, among others.
They describe
Sälen
as: "Northern Europe's Largest Resort."
This winter in Sälen's
Lindvallen
sector, Skistar are unveiling a brand new express lift, the Söderåsen Express, a 6-seater lift with windscreen/hood and heat in the seats for optimum comfort.
The lift will have a capacity of 2,400 skiers/hour and the trail length is 1,490 metres.
A further lift (Ulven) will be added to the same area, which is scheduled to operate in all weathers, thus increasing capacity and providing better access to the mountain. Ulven is 1240 metres long and has a capacity of 1200 skiers/hour.
Ski star are also upgrading snowmaking systems around Sälen and their big summer success, a mountain coaster (rollercoaster) at Valleberget, will run in late winter/spring when weather and snow conditions allow.