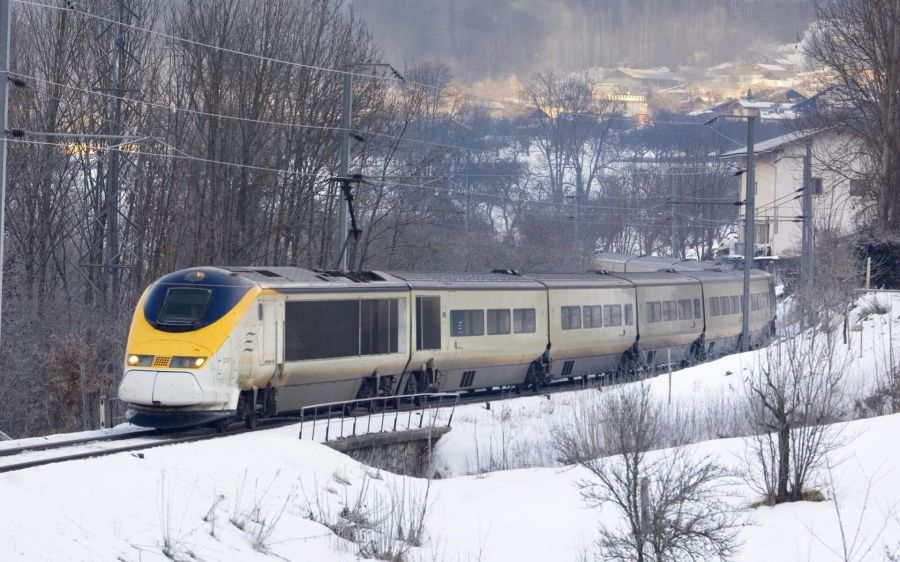 The old ski train service, now re-branded 'Eurostar Snow' is back this winter after the original service's pandemic cancellation.
The "prices from £99 one way" is the same as the old service, but the removal of a direct train from St Pancras to Moutiers or Bourg St Maurice is different, with all passengers needing to change at Lille Europe station in France.
Describing the Lille development as a "quick and easy connection" Eurostar argue this change makes it possible for a greater variety of routes and avoids the need to travel back overnight, on a non-sleeper train, as was previously the case.
"The direct ski route is operationally complex whilst requiring significant resources, including border, staff and fleet. It is important for us to provide our UK customers with a sustainable travel option so we are offering a new solution for customers to travel to the slopes with a connection in Lille. Having a connection in Lille will allow us to offer additional destinations to our ski customers travelling to the Alps, whilst keeping the same level of frequency on our core routes," explained a Eurostar spokesperson.
The Eurostar Snow service will bring travellers to stations below many famous French resorts, including Chambéry, Albertville, Moutiers and Aime-La Plagne before arriving in Bourg-Saint-Maurice below
Les Arcs
and la Rosiere, and the nearest station to
Tignes
and Val d'Isere as its final destination.
The first service will departing from London on Saturday 16th December at 9.01am and run for eight weekends through to early February. The journey back to London will depart Sunday morning, arriving at St Pancras International in the afternoon, giving 8 days of skiing. Tickets will go on sale 31st August and can be purchased via Eurostar.com. Fixed fares start from £99 one-way in Standard and £149 in Standard Premier. Passengers can bring two suitcases, one piece of hand luggage and skis or snowboard at no extra cost.
Passengers travelling from France back to the UK will go through check-in, security, and immigration on arrival to Lille Europe before continuing their journey to London.
Francois Le Doze, Chief Commercial Officer, Eurostar Group "We're proud to offer our customers a sustainable travel option to the Alps by launching our first connecting service as Eurostar Group. With a quick and easy connection, competitive pricing and five stops to choose from, passengers can enjoy a seamless experience with us from the city of London to the snowcapped mountains of France."
After the cancellation of the direct rail service to the Alps, a company called Travelski Express began offering ski holiday packages by rail with a chartered direct service in the winter of 21-22. It includes transfer from station to resort and back, lift pass and accommodation at a choice of 10 leading French resorts. This service will enter its third winter this season but will also no longer offer a direct service.
A number of other holiday companies including Inghams are launching or improving their own ski holiday by rail packages this coming winter.