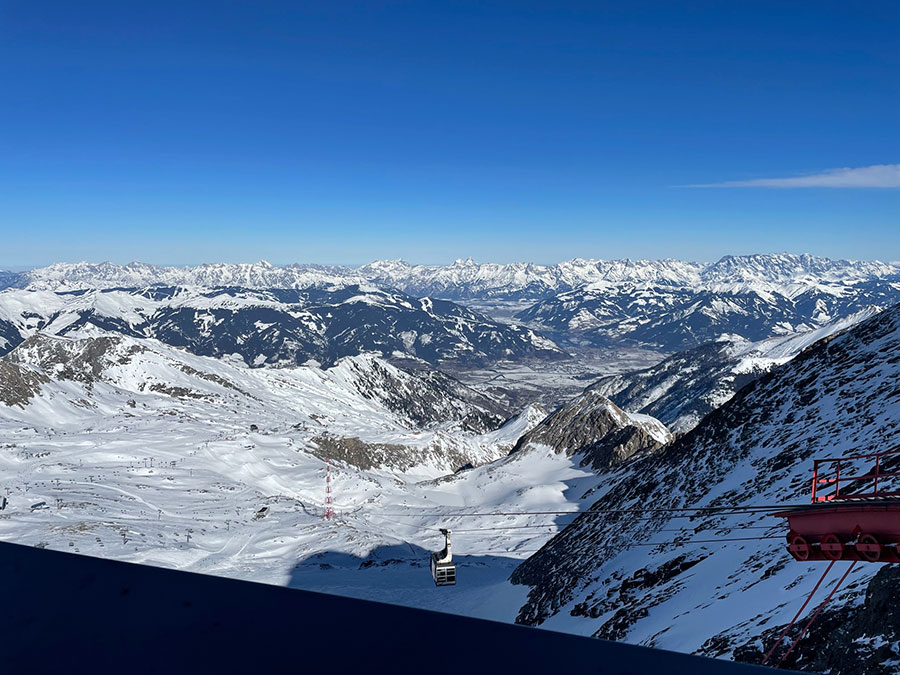 Last week we spent a few days around Zell-am-See and skied various resorts around there.
We spent the first day (Monday 13th February), on the
Kitzsteinhorn
, having taken the dedicated Gletscherjet gondolas up from the valley about 5km up the road from
Kaprun
.
Although lift-linked to the Kaprun ski area, the Kitzsteinhorn is very much a separate area with a completely different character to the slopes local to Kaprun. Driving (or taking the ski bus) up to the Gletscherjet avoids the long ride up the Maiskogel from Kaprun and the (very impressive) connecting lift from there across to the Kitzsteinhorn.
There are two main bases, one above the other at around 2,000 metres and 2,400 metres respectively - so quite high already, where successive sections of the Gletscherjet connect. Once up to the second level, the ski area expands dramatically around the bowl / valley and lifts go up as high as 3,029 metres.
As soon as you hit the second level you're struck by incredible views in all directions and making the effort to go right to the restaurant at 'The Top of Salzburg' is well worthwhile.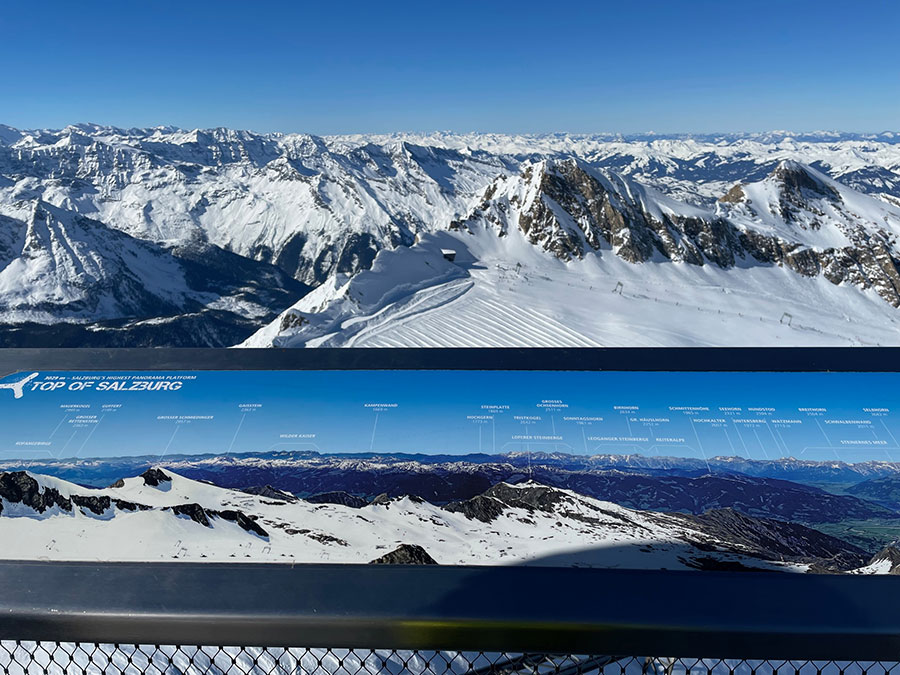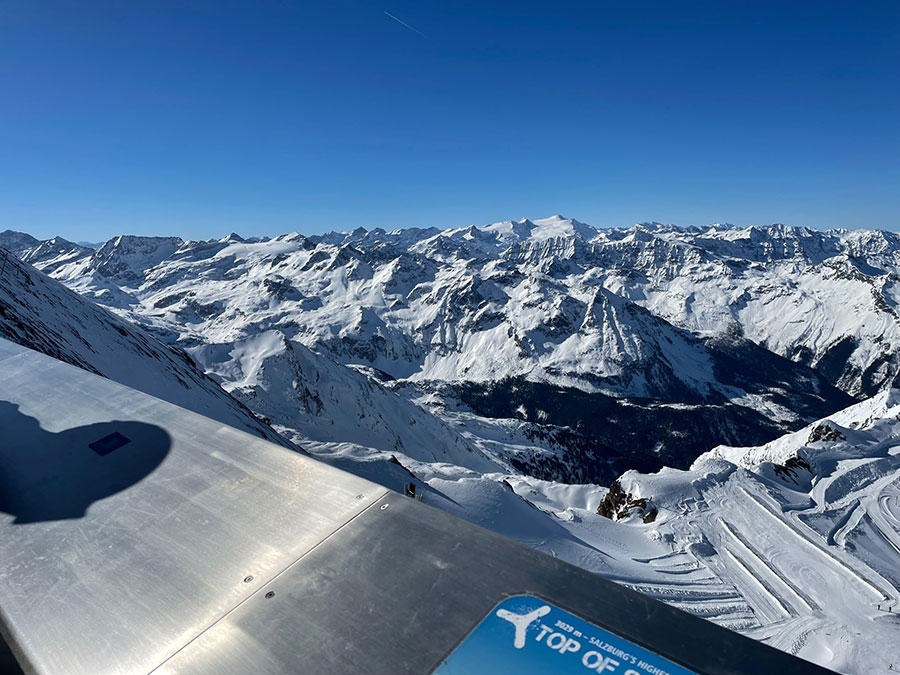 Despite there having been no snow for the previous 10 days or so, the high altitude and cold weather (of the week before) had kept the snow in good condition and on-piste was excellent skiing.
Off-piste cover was thin and hard, however, and - despite the great looking terrain opportunities - we didn't bother after a couple of initial forays to check it out.
There's an entertaining but small skier cross course, a reasonable terrain park ... and an absolutely huge half-pipe for the freestylers...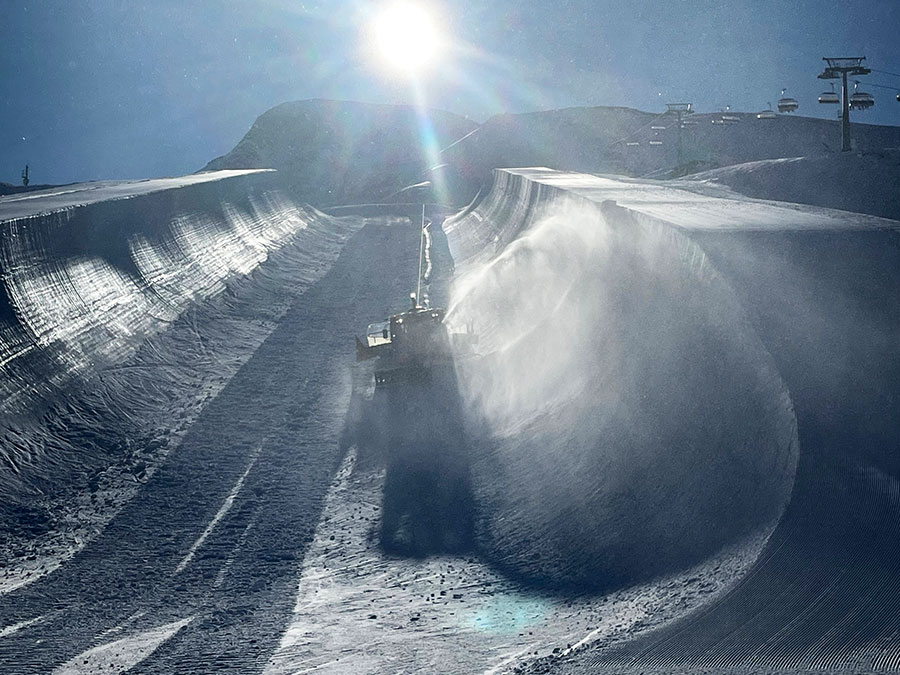 What We Liked
- Stunning Views
- Well-groomed pistes
- Efficient Lifts
- Great-looking freeride terrain (although old snow stopped play for our trip)
What We Didn't Like
- Bottlenecks! Needing to get everyone off the mountain via, essentially, 2 routes, means the upper lifts close earlier than you might expect which funnels everyone down pistes that are not really wide enough (for half-term levels of skiers at least).
- Variable pricing of on-mountain food; from ok-ish to expensive.
- Being
asked
for tips! Seriously? Who does that? We would have tipped in any case, but being asked sucks.