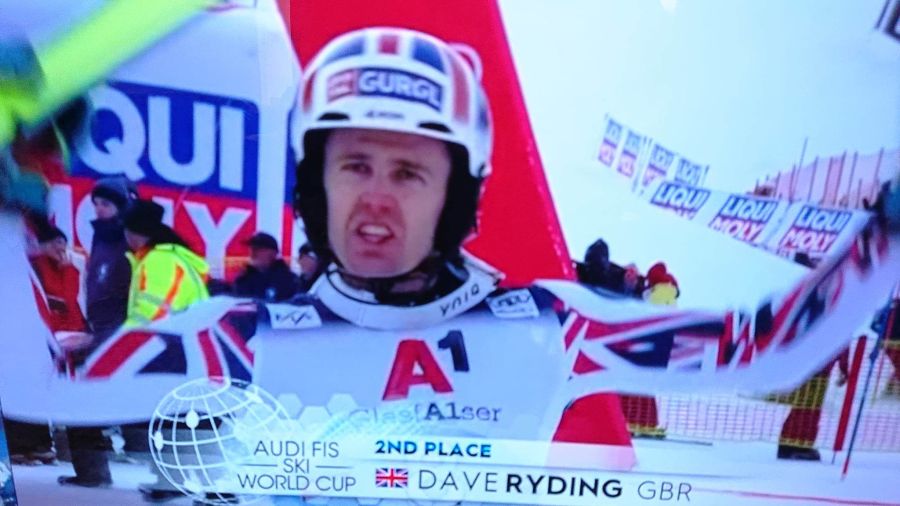 Britain's Dave Ryding has taken a sensational second place in the Hahnenkamm slalom at Kitzbuhel today, the race where he became the first ever Brit to win an Alpine World Cup ski race a year ago.

The result came after Dave had been left in 16th place more than a second and a half behind race leader Manuel Feller from Austria, after the first run.
However Ryding posted what ended up the fastest second run of all to move to top spot as half-a-dozen skiers failed to beat his combined time, before Dave's Kandahar Club team mate Daniel Yule, who has Scottish parents but races for Switzerland, finally managed it. But the remaining racers with better first run times, including Feller, either failed to beat their times or skied out.
Ryding has now further strengthened his position as Britain's most successful Alpine skier with this his sixth podium and fourth second place result, his first also being second at
Kitzbühel
in 2017.
The race was also memorable for Britain's Billy Major who made 23rd position after breaking into the top 30 for the second run from his 40th start place in the first run.