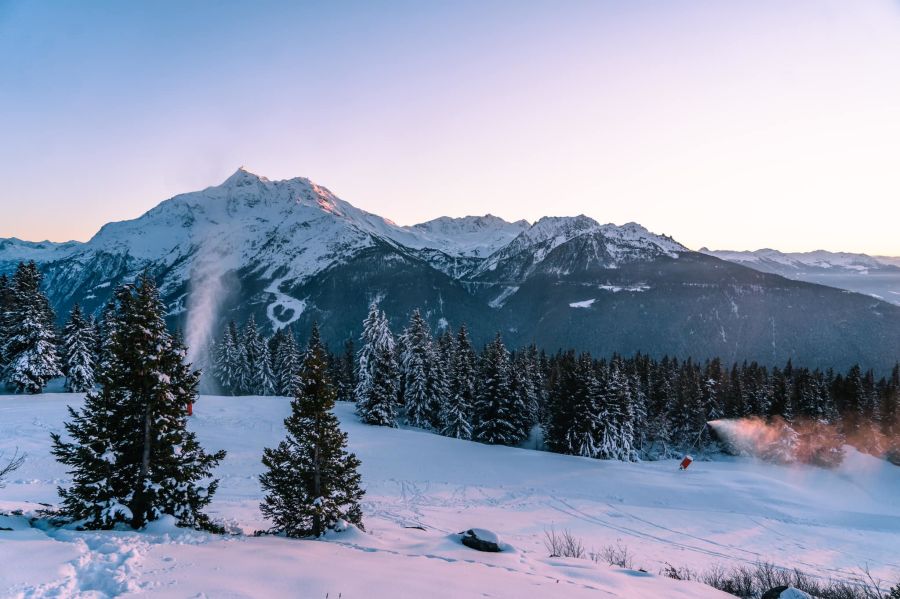 The cross border Espace San Bernardo –between La Thile in Italy's Aosta Valley and La Rosière in France have announced some small upgrades for this winter – with the season just started – and announced bigger developments planned for next winter.
In
La Thuile
various modernization works took place over the summer focussed in particular to the "Arnouvaz" chairlift, which underwent a general overhaul, as well as levelling the bottom of slopes 12 and 14.
On the French side of the area above
La Rosière
, three dynamic information panels have been installed at the arrival of the Roches Noires and Du Fort chairlifts.
The aim of the panels is to improve skier circulation around the skiable domain by showing busy spots to allow people to choose quieter slopes to ski on. The panels show lift and slopes open or closed and weather conditions all updated in real time.
The big news for next winter is the modernization of the ski area between Les Suches and Chaz Dura, where two old triple chairlifts will be removed and be replaced by a new detachable gondola.
The departure station of the new gondola will be connected to the top station of the DMC cable car, thus allowing skiers to leave from La Thuile and reach the top of Monte Chaz Dura comfortably seated in cabins and sheltered from bad weather.
For the resort it will mean a year-round attraction allowing non-skiers to reach one of the most panoramic points in the Alps and enjoy a unique view of
Mont Blanc
and the wonderful 4,000m peaks of the Graian and Pennine Valdostane Alps, during both winter and summer seasons.
Work is planned to start next summer of 2023, continue in summer 2024, with operations starting in December 2024.