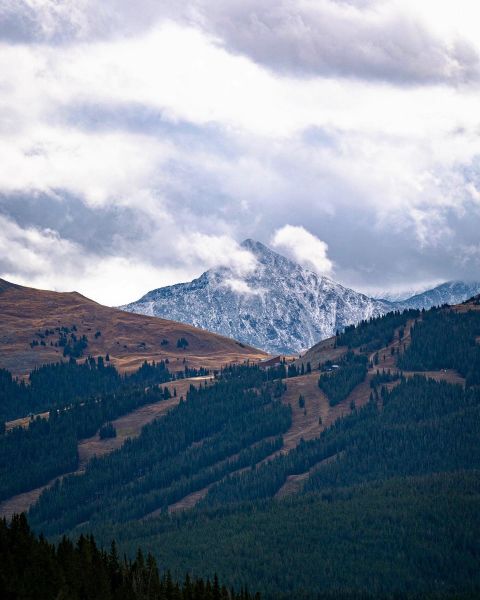 Snow has begun falling in Colorado in what is expected to be a snowy weekend for high slopes in the state – while temperatures down in Denver remain in the 70s Fahrenheit.
Copper Mountain (pictured above on 30th September), due to open for its 22-23 season in a little over a month, said it had measured 3" of snow on its upper slopes by Friday morning, the last day of September, with more forecast.
Loveland (pictured below), one of four or five Colorado resorts with a history of October openings when possible, reported both fresh snowfall and the 'countdown to the start of snowmaking' clock it had been running through September hit zero – meaning snowmaking should also have begun. It's unclear if it did as currently the site now says: 'snowmaking coming soon.'
Initial forecasts suggested some areas might get more than a foot of snow but these have now been scaled back to expectations of maximum 8 inch accumulations.
Arapahoe Basin,
Keystone
, Loveland, Silverton and
Wolf Creek
are the usual contenders to be first in the state, and often in North America, to open for the ski season, some years by mid-October.
For some areas this is at least the third snow covering of the fall so far, but the snow volume is increasing and temperatures dropping increasing hopes that it might stick around this time.