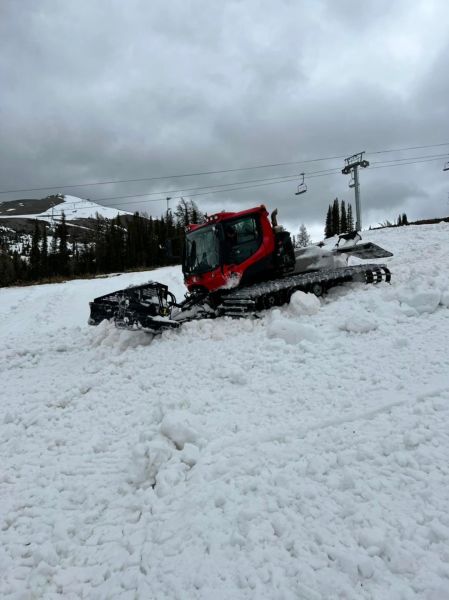 The Banff ski area of Sunshine in Alberta, Canada, says it is considering re-opening its slopes next Friday, July 1st, in celebration of Canada Day.
The centre, which has one of Canada's longest ski seasons staying open to late May each year, was one of several in the area reporting fresh snowfall in recent days.
It has posted pictures of groomers out on the snow and says it will make a decision on whether it will re-open or not later this week.
Canada Day commemorates the anniversary of Canada's Constitution Act, which consolidated three territories into the single nation of Canada, 155 years ago in 1867.
If Sunshine does re-open it will follow on from Mt Washington on Vancouver Island which re-opened a week ago in celebration of Father's Day. It was the first time it has done so for more than a decade.
It's also not uncommon for a number of US resorts to re-open a few days later on July 4th in celebration of US Independence Day, but so far none have announced they will in 2022.
Western North America had a very dry first three months of 2022 but saw cold weather and frequent snow showers through much of spring leading to unusual road closures and delays to summer resort openings due to snow in May and June.