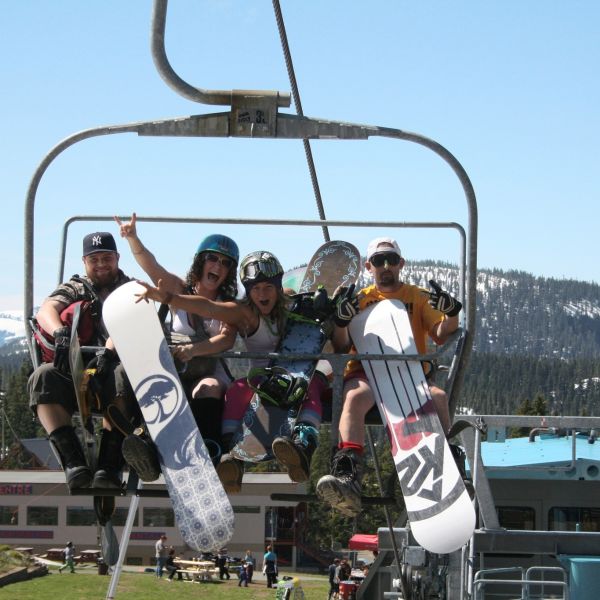 Mount Washington ski area on Vancouver island has announced it's going to re-open its slopes this weekend only, in celebration of Father's Day.
Announcing this weekend's opening as the "Snowmer Ski & Soar" the resort said in a statement that the Whiskey Jack Chair will be spinning from 10:00 am - 3:00 pm offering access to "limited terrain" with Coaster and the Terrain Park.
"The Eagle's Flight ZipTour will also be open for tours hourly, soaring high above the skiers and snowboarders enjoying slushy spring laps below," the statement continues.
The last Father's Day ski weekend the resort staged was over a decade ago in 2011.
The resort also posted that, "all father's ski for free!" leading one online enquiry posted below the resort's weekend announcement,
"Do I need to bring my kids or can it just be a bunch of dads enjoying Father's Day together and still be free?" to which the resort responded, "We won't ask questions." With a winking emoji.
There's currently no ski areas open to the public in Canada, although the Blackcomb Glacier has re-opened this week for the first time in three years. However it no longer allows skiers from the general public on to its slopes, only those enrolled in a private summer camp.
South of the border the same is the case at
Copper Mountain
in Colorado although the Palmer ski field on Mt Hood in Oregon is open to all.