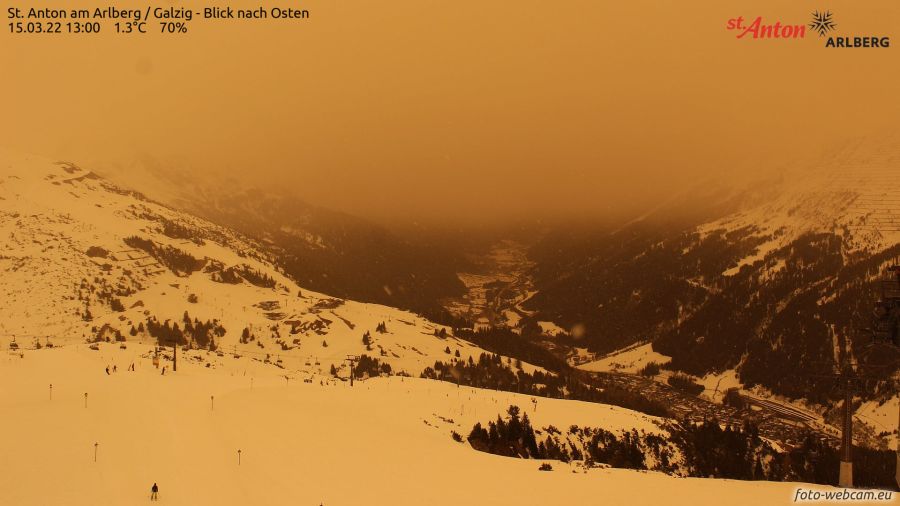 Skies and snow have turned an orange-brown shade across a large swathe of the Alps over the past 48 hours.
The unusual hue to the daylight and the snow was caused by dust particles blown north from the Sahara desert in Africa.
It's an unusual occurrence but not unheard of, seeming to happen at least once every ski season or two.
Resorts across the Alps and down in the Dolomites all reported varying levels of dust, with ski areas in Austria, Germany and Switzerland seeing to turn the 'orange-est' from the sand.
St Anton pictured top, Garmisch below.