J2Ski Snow Report 11th March 2021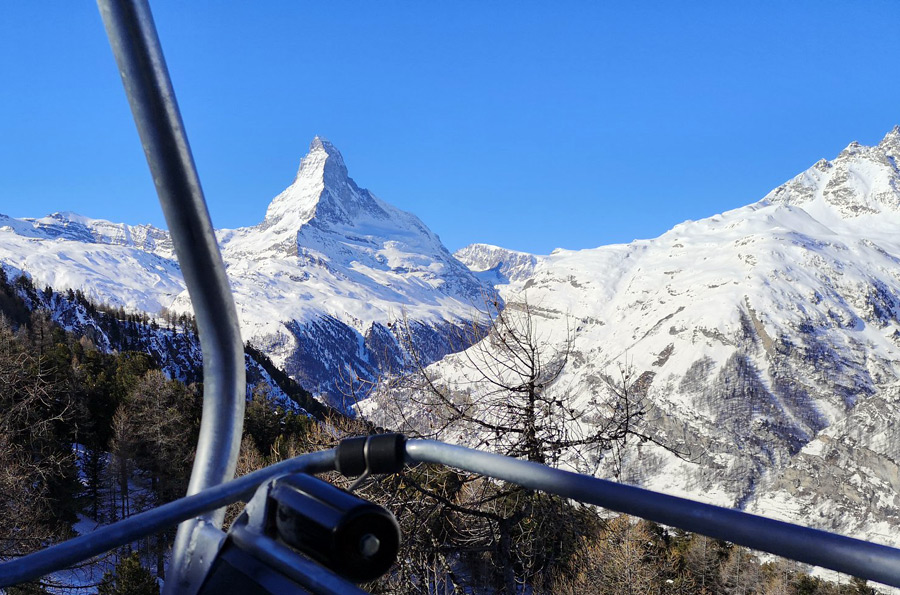 Zermatt looks good for Spring skiing, if you can get there...
Return to cold in Europe, snow elsewhere too.
The mountains are waiting for us... be patient, stay safe and follow your local advice and rules on travel.
The Snow Headlines - 11th March
- 15cm of summer snowfall reported in New Zealand.
-
Breckenridge
staying open to May 31st.
- German ski areas *start* to open.
- It's one year since Italy was the first alpine ski nation to close all of its ski resorts.
- Austria's Skiwelt ends season more than a month early,
Ischgl
won't open.
- Several major ski areas in Italy now say they definitely won't open this winter.
Things definitely have more of a wintery feel this week for much of Europe with some ski areas seeing fresh snow in the Alps and even down in the Balkans, for the first time in two or three weeks.
Temperatures have dipped back down to freezing too. No huge falls reported but a good freshen up of cover at open areas. Some small to moderate snowfalls up in Scandinavia and across in Canada and the US too, although we're moving to typical springtime freeze-thaw conditions for most areas on both sides of the Atlantic. That said, current projections are for some very heavy snowfall through the first half of next week.
In pandemic-related news, the number of yet-to-open ski areas now saying they won't open - whatever happens over the next month - continues to grow.
Bormio
and
Dolomiti Superski
in Italy are new additions, along with Austria's Ischgl joining resorts like
Formigal
in Spain and Garmisch in Germany.
However, after nearly three months, Germany appears to have broken ranks with France and Italy and has started to allow some ski areas in some regions to open - although so far that doesn't seem to include larger resorts that have snow that might last past Easter. Some virus restrictions have been eased in parts of North America too. All ski areas were already open here but it means slightly more relaxed operating rules.
Elsewhere ski areas in New Zealand reported up to 15cm of snowfall at the end of last week, at the end of astronomical summertime there, raising excitement for the 2021 ski season start about three months away.
In the Alpine Forecast
Some heavy snow in the forecast for the Alps over the next week, with temperatures dipping below March averages. Open ski areas in Switzerland could see some substantial falls.

Snow coming in for the Swiss Alps (and elsewhere)
Re-publication :- our Snow Report Summary, being the text above this line, is free to re-publish, but must be clearly credited to www.J2ski.com with text including "J2Ski Snow Report" linked to this page - thank you.
Europe
Austria
Austrian ski areas continue to struggle with staying open as the months go by and they're unable to run ski resorts in a way that might make a profit, or at least stem the losses. There are plans to trial mountain restaurant openings next week in one area, allowing them to possibly open just as the season ends but the Skiwelt, which had previously had the most terrain open in the country, has had enough and ended its season early last Sunday.
Others have limited terrain skiable and limited terrain open reflecting the limited demand.
As to conditions, well it has turned colder and there has been some fresh snowfall after some rather warm weeks, but the best conditions continue to be up on the glaciers.
France
French ski areas appeared almost embarrassed to announce fresh snowfall at the start of this week after several weeks of springlike weather. Many posted 10-20cm accumulations on top of still good base depths.
Ski resorts remain open, ski lifts remain closed in France, and the government there seems to have given up making separate announcements on their plans for the sector. We are now in what would be the last 3-4 weeks of the season for many French resorts anyway, with no sign of re-opening on the horizon.
Italy
Alas there's no good news coming out of Italy at the moment, which of course ranks second in Europe for pandemic deaths after the UK. This week marks the one-year anniversary from the date the country first went in to lockdown, on March 9th 2020 - a week ahead of most of Europe and a fortnight ahead of the UK.
Back to March 2021 and as the shock starts to wear off of another month's delay until ski areas might next be able to open, a number of the country's biggest players have joined others in Austria. France, Germany and Spain and said that now, even if they are eventually allowed to open for the final weeks of the season, it isn't worth them doing so. Bormio and the Dolomiti Superski region both say they won't be opening until next winter now.
For what it is worth though, the snow conditions! As with most of Europe it has turned colder and in some cases snowier this week, with up to 20cm of fresh snow reported in the first few days of this week.
Switzerland
Swiss ski areas have also seen some fresh snowfall in recent days posting up to 30cm (a foot) of new snow cover over the first half of this week.
Engelberg
, which has the deepest reported snowpack in Europe at just under 5 metres up top, and some 55km of runs open, was one of the beneficiaries. Less than five metres is the smallest 'deepest base depth' for the start of spring in Europe for quite a few years, however the forecast metre plus of snow for Engelberg next week could bring it up.
Shops are now open in Switzerland, as well as hotels, and restaurants may open from the 21st if pandemic conditions allow. However most ski areas continue to report largely empty slopes as few people are allowed to travel to them.
Scandinavia
Scandinavia has had the most consistently cold and snowy weather of any part of Europe during the first 10 days or so of March with ski centres reporting 10-15cm of snow falling in 24-hour periods quite regularly. More or less all ski resorts in the region are fully open.
Pyrenees
There's been some fresh snowfall and cooler temperature in the Pyrenees too. It's the same scenario here as it has been for over two months now, with few resorts open and those that are (about 10% of the 60 or so in the region) only able to operate for locals, so limiting what's open.
Baqueira Beret, Spain's largest ski area, is one of those open but with 40km of slopes only, about a quarter of their full capacity, currently operating.
Scotland
Scottish ski slopes have seen some fresh snowfall for the first time in about a month.
After the warm end of winter which saw the big snowpack that built up over eight snowy, sub-zero weeks from late December to mid-February thaw back a good deal, the lower temperatures and fresh snowfall has improved things a little.
Currently there's still at least a six week wait until Scottish centres may be allowed to reopen, in late April, probably initially just to local people, under the latest pandemic restrictions lifting plans from the Scottish government.
Eastern Europe
The first half of March has been much colder than the latter half of February in the Balkans and temperatures are currently sub-zero still most of the time, there was also a little fresh snowfall reported for some areas at the weekend.
Most centres here remain fully open and pandemic restrictions have also been eased slightly so it currently looks like ski areas will see out the season to its natural end.
North America
Canada
Conditions remain predominantly good across Canada. There were some heavy snowfalls at the end of last week (Whistler reported two feet/60cm up high) for some and most have seen at least a freshen up of their snow cover, even if they didn't see quite so much.
Pretty much all Canadian resorts are open and the vast majority are fully open. That said it has been largely dry since the start of this week and in the West in particular temperatures have been creeping up meaning there'll probably be some thawing at lower elevations over the next few days.
USA
The US continues to post the world's deepest snowpack, up in the Pacific Northwest corner, but although there's been more snow there this past week, temperatures have also been climbing so the numbers - whilst still above 6 metres/20 feet at the Alpental area - are down about a foot/30cm on a week ago.
Most ski areas across the country have posted some more fresh snow in the last seven days, although mostly small 10-20cm (4 to 8 inches) accumulations rather than any huge dumps. The weather patterns are also moving more towards freeze-thaw as is the norm as we approach mid-March.
A number of resorts have been announcing extended ski seasons, including most Vail-owned areas although only by a week or so from early to mid-April. However Crystal Mountain in Washington state says it will stay open at weekends to mid-May and Breckenridge in Colorado through to May 31st.