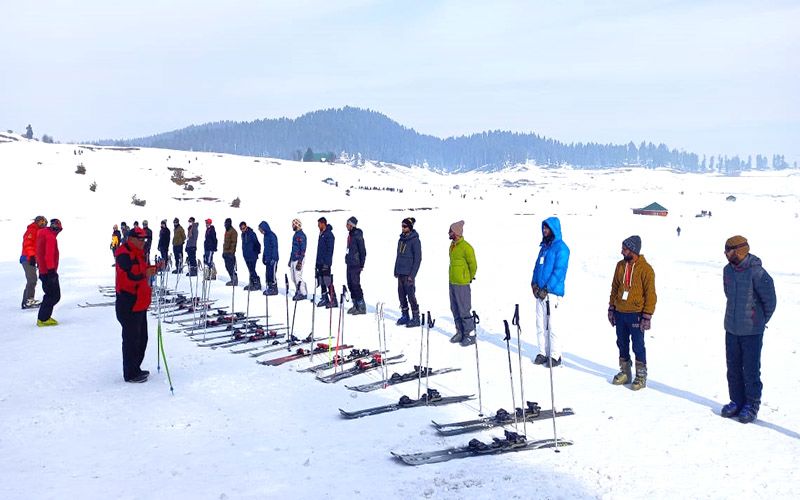 Managers, ski instructors, rental shops and travel companies are all reporting bumper business this winter at India's Gulmarg ski area.
Gulmarg
, the world's highest 'proper' ski area by some measures, is fully booked until April 10th, according to resort managers.
India ended its lockdown last autumn and business owners in Gulmarg told local media they feared this would be a lacklustre winter with international tourism almost non-existent with very limited travel.
Instead though, there has been a huge surge in domestic ski tourism with far more Indians than ever before arriving in the resort wishing to learn to ski. Ski rental shops and ski schools report that even with almost no international tourism business is around double pre-pandemic levels.
Some local ski business owners speculate that many Indians reassessed their priorities in life during lockdown and are now heading to the mountains now they have the chance. Others see the fresh mountain air as a healthy option top look for whilst the pandemic continues.