Greece has been hit by an unseasonal and rare snowstorm, coating the Parthenon in snow.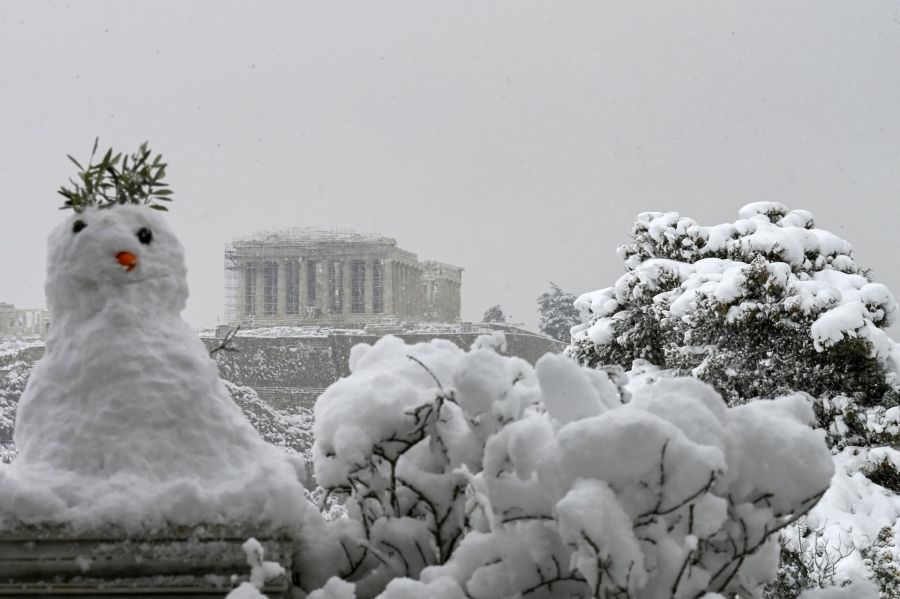 The 'medea' (Greek for snow) in the capital is very unusual, although Greece does have its own ski resorts. You can read
our guide to ski resorts in Greece here
.
While snow is often seen in the north, it is very rare in the south of country. The bad weather is expected to continue with temperatures dropping to -25C in parts of the north.
Residents in the Greek capital's northern and eastern suburbs have been advised to avoid leaving their homes.
"I think we'll all have to show patience as we deal with a phenomenon that is truly unprecedented."
said prime minister, Kyriakos Mitsotakis.
Unperturbed by the snow, the Norwegian ambassador to Greece, Frode Overland Andersen took the opportunity to prove that skiing in Athens is possible by putting in a few turns on Filothei Hill: